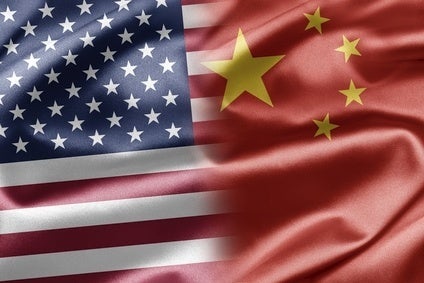 The US has asked for talks at the World Trade Organization with China on concerns over Beijing's programme of export subsidies.
Washington said the scheme "unfairly benefits" seven industries – including agriculture.
The US government said China "appears to be providing export subsidies", which it said provide "an unfair advantage" to the country's exporters and are "expressly prohibited" under WTO rules.
Beijing, the US claims, is provided the financial assistance under a programme it called the "Demonstration Bases-Common Service Platform". Washington says there are 179 so-called demonstration bases in China. It says the value of the subsidies varies but alleges "certain" companies have received at least US$635,000 worth of benefits a year.
Exports from the demonstrationbases comprise a "significant portion of China's global exports", the office of the US Trade Representative said. It claimed six of ten bases specialising in seafood production accounted for 20% of China's seafood exports.
Consultations at the WTO are the first step in the organisation's dispute settlement process. If the USand China are not able to reach an agreement through the consultations, Washington may request the establishment of a WTO dispute settlement panel.