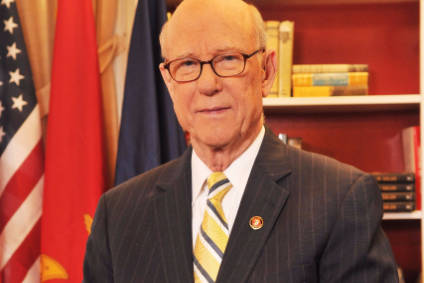 The US Senate has approved a bill that would require labelling of foods in the US made with genetically engineered ingredients – commonly known as GMOs.
Senator Pat Roberts, chairman of the Senate's agriculture, nutrition, and forestry committee said today (8 July) that the bipartisan bill, passed last night by 63 votes to 30, now goes to the House of Representatives where it is expected to pass.
Roberts said the bill "allows farmers to continue using sound science to produce more food with less resources, gives flexibility to food manufacturers in disclosing information, and gives access to more food information that consumers demand".
The International Dairy Foods Association (IDA ) said the bill "moves the country one step closer to implementation of a nationwide disclosure system for GMOs that would bring much-needed consistency and additional transparency to the marketplace". The IDA said the bill would "provide consumers with access to more product information than ever before without stigmatising a safe and proven technology that is a central part of modern food production".
The bill is seen as a major step forward for food companies, farm groups and the biotech industry, which has been pushing for a national standard as opposed to having labelling laws introduced by individual state governments – such as one that came into effect in the state of Vermont this month.
However, US advocacy group Food & Water Watch has criticised the bill and defended the Vermont law as being about "clear, on-package labelling". The group said "advocates of GMO labelling have pushed for clear, on-package language, just like what's required under the Vermont law".
The group said the Senate bill "would allow manufacturers to post call-for-more-information phone numbers or even smart phone QR codes if they so desire – meaning that if you have a phone with the right app installed, a steady hand and a solid data conection, you'll be able to access a website that will tell you what's in the food you're buying".
The approval of the bill came just one day after the proposed legislation cleared a key procedural vote in the Senate.