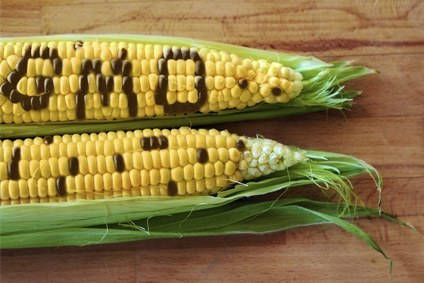 The US Senate has blocked a federal bill that would require the voluntary labelling of GMOs in food and thereby override state legislation demanding the mandatory labelling of GMO ingredients.
The proposed legislation, sponsored by Republican Senator Pat Roberts, failed to obtain the necessary 60 votes to advance in the Senate yesterday (16 March). A total of 49 votes were cast in favour of the legislation, known as the Biotech Labelling Solutions Act by its proponents or the Deny Americans the Right to Know, or DARK, Act by its opponents. Forty-eight votes were cast against the proposal.
The act aims to negate legislation requiring GMO labelling set to come into force in Vermont from 1 July this year. Connecticut and Maine have also passed legislation that would require mandatory GMO labelling on food products but with a so-called trigger clause that means the legislation would only come into force if it is backed by a total of 31 states.
After the bill failed, Senator Roberts again insisted federal legislation was necessary to tackle the question of GMO labelling. "If we do not act, everyone loses. I have acted to provide a responsible, enforceable, scientific and proactive approach to arm consumers with the information they want to make informed choices about what to put on the dinner table. But most important, I respect the work of our farmers and ranchers that produce the food and fibre to feed a troubled and hungry world," he stressed.
Speaking to the high levels of support GMO labelling has garnered in some quarters, Roberts said: "My approach to labelling acknowledges what many American consumers forget: our food is abundant, affordable and safe. We must continue our reliance on science and technology to ensure our continued prosperity."
On the whole, state-by-state legislation has been opposed by the food industry, with the likes of the Grocery Manufacturers Association insisting that a patchwork of different regulatory requirements would add a burdensome layer of cost to food makers. A spokesperson for the GMA stressed yesterday's vote was on a cloture motion to move forward to consider the bill, not an "up-or-down vote on the bill itself".
The spokesperson also told just-food Majority Leader Mitch McConnell changed his vote to "no" – thereby preserving his ability to bring up the issue again for reconsideration in the event that there is an agreement on a compromise measure.
Pamela Bailey, president and CEO of the GMA, stated "despite" the vote, there continues to be a "strong bipartisan consensus" to "protect American consumers from the increased food costs and confusion of a 50-state patchwork of labeling laws". She continued: "GMA is committed to rolling up our sleeves to work with Chairman Roberts and Senator [Debbie] Stabenow [chairwoman of the Senate Agriculture Committee] so that the Senate can enact a bipartisan solution in the near future."
While industry bodies have on the whole rejected mandatory labelling requirements, there have been some notable exceptions. Campbell Soup Co. came out in support of national mandatory labelling of GMO ingredients earlier this year.
The Senate's move has also been welcomed by campaign groups. Gary Hirshberg, chairman of Just Label It, a group supporting mandatory labels and head of Danone-owned Stonyfield Farm, said the decision was a victory for consumer rights and called for the development of a mandatory national labelling standard.
"Now that the DARK Act been rejected by the Senate, I am optimistic that Congress can come together to find a real solution for consumers that is mandatory, national and gives consumers the information they want about the food they are eating. Any solution has to work for both consumers and for industry," Hirshberg said.
"Consumers want a simple non-judgmental disclosure and despite the exaggerations on both sides of this debate, there is zero actual evidence anywhere in the world that this would increase food costs or create supply chain disruptions or even that consumers would view this as a warning. I am confident that once the Senate looks past the emotion at the real evidence, a simple and obvious solution can be achieved."