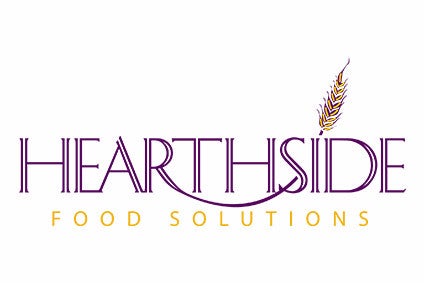 Hearthside Food Solutions, a contract manufacturer and private bakery that makes energy bars, snack bars, cookies and crackers, has bought fellow US firm Standard Functional Foods Group (SFFG).
Nashville, Tennessee-based SFFG, a manufacturer of snack and nutrition bars on contract, was acquired from Standard Candy Company.
The terms of the deal, which is subject to regulatory approval, are undisclosed.
Downers Grove, Illinois-based Hearthside – which claims to be the largest independent bakery in the US – said the deal adds functional bar capacity, customers and R&D.
Hearthside said it will improve its entry into the functional bar category, enabling it to meet growing demand for a range of bars in the US.
The addition of SFFG will bring the Hearthside network to a total of 24 production facilities.
Rich Scalise, Hearthside's chairman and CEO, said: "In addition to new network capacity, geographic reach and production capabilities, SFFG brings leadership in R&D with their ability to design, formulate and commercialise the increasingly complex nutrition and energy bars customers are demanding."
Standard Candy began as a regional confectioner in 1901 and expanded into functional bars in 1999 through SFFG, which is a contract manufacturer to many large food companies and brands.
Standard Candy will retain its well-known Goo-Goo Clusters brand, which will continue to be made in Nashville.