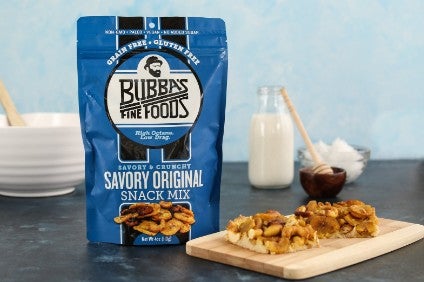 Ka-Pop Snacks and fellow US snack business Bubba's Fine Foods are to merge, it has been announced.
A new business, Awakened Foods, will be formed as a result.
Colorado-based Ka-Pop manufactures popped snacks using sorghum. Bubba's, based in the same state, makes paleo- and keto-friendly snacks, granola, and private-label goods.
The financial details of the merger have not been disclosed.
Dustin Finkel, founder and former CEO of Ka-Pop, will be CEO of Awakened Foods. He said: "The combination of two companies at this early trajectory is extraordinary. Rarely is there such a perfect fit in culture, capabilities, products, and innovation.
"This merger allows us to simultaneously accelerate our top and bottom line, building on an already strong gross margin foundation and 2020 growth rates of over 200%."
Jeff Schmidgall, founder and former CEO of Bubba's, will be COO of the new company. He said: "Awakened Foods is ready to take on the meteoric growth of our branded businesses. Simultaneously, we will apply our decades of experience in manufacturing excellence to fast-track our private label and co-manufacturing division, Awakened Food Crafters."
Awakened Foods will be headquartered in Loveland, Colorado. It will retain the Ka-Pop Snacks and Bubba's Fine Foods brand names.