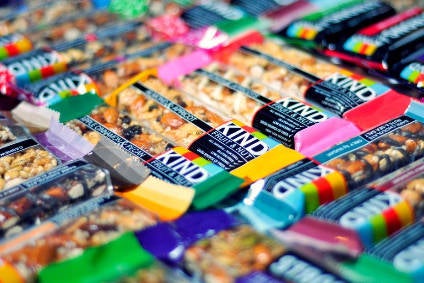 Kind LLC, the US snacks maker, has published the amount of sugar it adds to its products on sale in the company's domestic market.
The company has put the information on a page on its website – kindsnacks.com/promises. In two years' time, food companies operating in the US will have to display the amount of added sugar is in their products on labels.
"Our approach at Kind is to provide consumers with straightforward information about what they're putting into their bodies, so for us, publishing the added sugar content in our snacks is a natural next step in our ongoing commitment to transparency," Daniel Lubetzky, founder and CEO of Kind, said.
A spokesperson for Kind told just-food it will start rolling out the new Nutrition Facts label on "some of our products in early 2017".
In May, the US Food and Drug Administration said the Nutrition Facts labels displayed on food on sale in the country would include details on "added sugars" in grams and in percentage form. The move will separate out the sugar suppliers have put in food from the overall amount of the ingredients, which has been welcomed by campaigners.
Officials at Kind had not responded to a question asking if the company will put the added-sugar content in its foods on labels ahead of the FDA deadline of 26 July 2018.