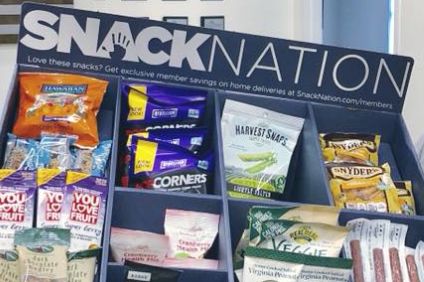 The US-based healthy snack delivery service SnackNation has acquired EdgiLife and its direct-to-consumer snack subscription service brand Love With Food.
SnackNation said as a result of the acquisition it is now able to serve hundreds of thousands of consumers at the office and the home in every state in America.
Terms of the deal were not disclosed.
EdgiLife is a consumer insights and data analytics company which works with emerging food, beverage and CPG brands to tap into customer intelligence.
Sean Kelly, CEO of SnackNation, said: "This acquisition allows us to offer our brand partners access to a larger customer base while providing them with deeper consumer insights and more refined data analytics. This will enable brands to better understand their core customer which in turn will help them more effectively target their most profitable customer segments."
Aihui Ong, founder of EdgiLife, said: "I founded Love With Food to disrupt the inefficient way CPG companies traditionally gain product insights by creating an easy and affordable way to collect data that can deliver brands a substantial competitive advantage.
"This acquisition feels right because of our companies' shared focused on consumer data and our alignment on the essential elements of core values and organisational culture. Together we'll be able to expedite our progress and provide elevated services to both the brand partners and consumers we love and serve."
Ong becomes senior vice president of data and insights at SnackNation.