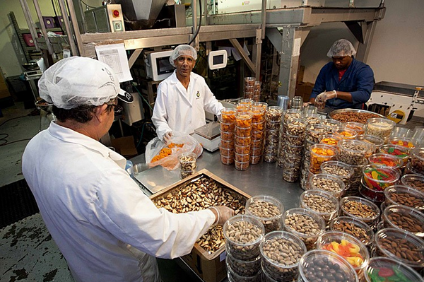 US healthy snack maker Terrafina is moving its base from New York City to East Stroudsburg, Pennsylvania.
The move is expected to create 120 new jobs, according to The Pocono Mountains Economic Development Corporation, the economic development organisation for Monroe County, which covers East Stroudsburg.
Terrafina, which makes healthy snacks including nut mixes and dried fruit products under its own name and under private label, has bought a 72,000 sq ft facility in East Stroudsburg for US$2.6m.
It is also purchasing equipment, computers, and furniture and will fund renovations.
The company is investing more than $4.1m in the project in total.
Terrafina founder and CEO James Locke said: "As we have aggressively expanded in the last couple of years, we are excited to take the next step and increase our production capabilities at least five-fold to grow and provide even more amazing products for our rapidly expanding customer base."
The company cited cheaper operating costs in Pennsylvania and space constraints in New York as the reasons for making the move.
Pennsylvania Governor Tom Wolf said: "I welcome Terrafina to Pennsylvania and to Monroe County and look forward to continue to work with the company to help them achieve even greater success."
Terrafina plans to relocate in the first quarter of this year.