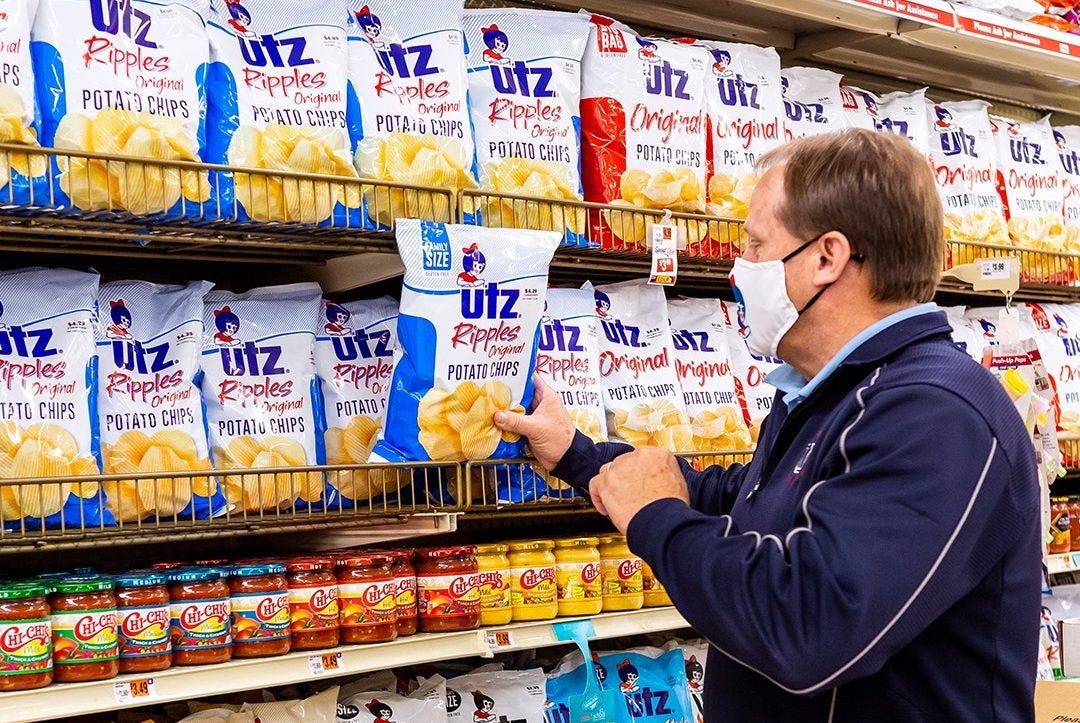 Utz Brands has reshuffled personnel filling the head of finance position at the US savoury snacks firm and created a new management role of a chief operating officer.
Cary Devore, currently the Hanover, Pennsylvania-based company's chief financial officer, will become COO and has also been appointed as executive vice president, both effective from 4 October.
Ajay Kataria, who occupies the position of EVP for finance and accounting at the New York-listed business, will move into the CFO seat from the same date.
"We believe today's announcements provide the company with the optimal organisational structure to execute against our strategy, and will best position Utz to deliver on its commitment to be the fastest-growing, pure-play branded salty snack company of scale in the US," CEO Dylan Lissette said in a statement yesterday (26 July).
"Our collective goal is to create long-term value for our stakeholders, and we are uniquely positioned to capitalise on growth opportunities for our power brands, while also enhancing profitability through our value-creation initiatives."
Utz has been active in M&A of late, with a deal for Michigan-based tortilla chips business Festida Foods announced in May. In January, Utz bought the Vitner's brand from local peer Snak King Corp. And last year, it acquired Truco Enterprises, the Texas-based owner of the Mexican tortilla chips and salsa brand On the Border.
In his new position of COO, Devore will be responsible for driving revenue growth and productivity for Utz, along with "strategic corporate initiatives including mergers and acquisitions", the company said.
Devore joined Utz in 2016 as a board member, and from 2016 to 2019 worked with the CEO on its M&A strategy before becoming CFO at the end of that tenure.
Kataria has been at the company since 2017, and has also played a role in M&A strategy and assisted in Utz's public listing. In his previous career, Kataria has also worked at US dairy-alternative business Chobani and snacks and beverages giant PepsiCo.