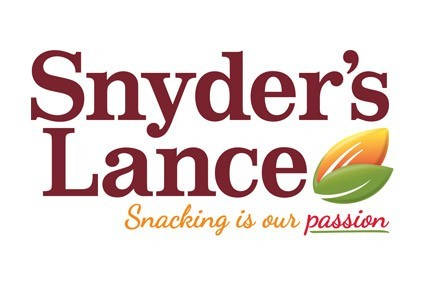 Snyder's-Lance is to cut more than a third of its branded SKUs as part of the US snacks maker's drive to improve its "below-average" margins.
After a profit warning and the departure of a CEO in April, the Cape Cod crisps and Pop Secret owner has embarked on a "transformation programme" to boost operating margins and value to shareholders.
Among the initiatives on which Snyder's-Lance is working, the company, under recently-installed chief executive Brian Driscoll, has drawn up a list of lines to stop selling.
"The team has identified close to 750 SKUs of our approximately 2,000 branded SKUs that can be eliminated in a three-year timeframe with what we believe will have a minimal impact on revenue and a positive effect on operating income," Driscoll told investors on Tuesday when Snyder's-Lance reported its second-quarter results, which included higher revenues but lower profits.
Through the transformation plan, Snyder's-Lance is targeting an annual operating margin of 14% in 2020, up from 9%, excluding special items, in 2016. The company also wants to increase earnings per share at a four-year compound annual growth rate of between 11% and 13%. It is also aiming to deliver $175m in operating profit improvement.
The business has already announced plans to close a plant in Florida and cut 250 people from its global workforce as part of its plans to streamline its processes and make the business less complex in order to boost profits and improve value for investors.
On Tuesday, alongside the publication of its second-quarter results, Snyder's-Lance said its transformation plan comprised six areas: optimising the company's products and portfolio; having greater efficiency in selling, general and administrative expenses; addressing manufacturing and supply chain productivity; price realisation; marketing investment; and improving the performance of the "existing independent, business-owner, direct-store delivery partnership".
Snyder's-Lance plans to provide more details on the plan at an investor day next month. Speaking to investors on Tuesday, CFO Alex Pease underlined the $175m in improved operating profit from the overall programme would "drop down to the bottom line". However, focusing on the changes to the SKUs Snyder's-Lance will offer, he said the cuts from the company's portfolio would free up resources for re-investment.
"As we remove low-profitability, low-velocity SKUs from the shelf, we can redeploy the trade dollars that are going against those SKUs into the higher velocity, higher-margin SKUs, which basically improve the economic picture both for the retailer as well as for us," Pease said. "We do have contemplated in our numbers a level of reinvestment in marketing. That's a significant priority for the company. We're not prepared yet to disclose exactly what that number is but we do anticipate making investments back in the brands to really build up the brand equity."
Driscoll indicated the move could mean more product development for the company's "core" products. He said: "The big opportunity that we're referring to as a function of the reduction in SKUs is our ability to expand space and presence on our core items. It's not necessarily in every instance adding new SKUs on core but expanding core into the space vacated by some of the SKUs that we're eliminating.
"We think we'll get better productive capacity, if you will, in terms of our shelf presence than we have today in certain key categories. We're also trying to time some of this activity around the introduction of bigger ideas. So what you'll hear about going forward, as we move into some of the SKU rationalisation phases, is that correspondingly, we will be introducing a new core innovation that we think will have a much-improved ability to win on the shelf."