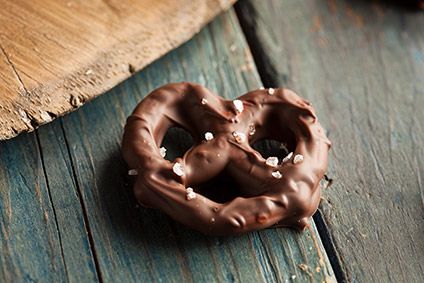 US salty snacks maker G&S Foods has been snapped up by MAW Acquisitions, a private-equity firm run by the Warehime family in Pennsylvania.
Known as G&S Foods/Tastysnack Quality Foods following the purchase of the latter in 1999, the company manufactures private-label snack mixes, popcorn and pretzels from its base in Abbottstown, Pennsylvania. It also offers co-packaging and product 'coating' services for other food firms following the Tastysnack acquisition.
Financial terms of the deal, which was orchestrated by Maryland-based SC&H Capital, were not disclosed.
G&S owners Steve Garvick and Dale Spahr were keen to keep the business under the control of a local buyer, and opted for Elizabethtown, Pennsylvania-based MAW.
MAW was set up by the late Michael Warehime, the former chairman, president and chief executive of US snacks company Snyder's of Hanover. He became chairman of Snyder's-Lance when Snyder's of Handover merged with US peer Lance in 2010. Warehime died in 2014. The private-equity firm is now run by his wife Patricia.
Garvick said: "We were only interested in selling the business if we could find the absolute best fit for our employees, our customers and our community. Tricia Warehime offered that opportunity through her family owner/operator experience with Snyder's of Hanover, her shared knowledge and passion for the snack food industry, and her commitment to continued investment in our community."
Mrs Warehime has installed an experienced management team made up of former Snyder's-Lance executives to take the business forward, including Tom Dempsey, Ed Good, Peter Michaud and Dan Morgan.
Snyder's-Lance was recently purchased by food giant Campbell Soup Co.
Dempsey was most recently the CEO of the Snack Food Association and was previously president of salty snacks maker Utz Quality Foods. Good was a divisional president at Snyder's-Lance and chief financial officer of Snyder's of Hanover.
Michaud was also a divisional president at Snyder's-Lance, while Morgan was a former chief sales officer for the company.
"Our family had just exited a snack food business in the community and wanted to put our knowledge back to work again locally," Mrs Warehime said. "We've known Steve and Dale personally and professionally for years and are looking forward to sharing our experience and networks to build, enhance and further expand this solid, well-managed company while ensuring quality, customer service and efficiency remain the hallmarks."