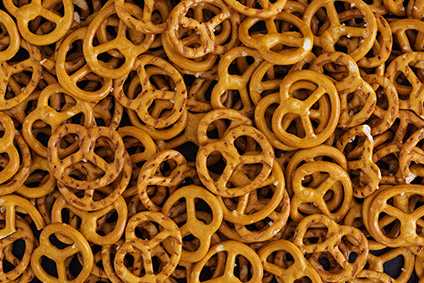 Pretzels, an investor-backed US snacks business, is investing an undisclosed amount in a third manufacturing plant.
The new 150,000 square-foot facility is located on the Venture Park industrial site in Lawrence, Kansas, and is expected to be operational late next year. In 2019, Pretzels, which is backed by private-equity firm Peak Rock Capital, also invested in another plant in Plymouth, Indiana with a 120,000 square-foot extension.
Pretzels' latest capacity expansion project will create a "significant number" of jobs, the company said in a statement.
Founded in 1978, Pretzels also operates another facility in Indiana, in the city of Bluffton. The business produces pretzels in a number of flavours such as peanut butter filled snacks and gluten-free supplied to major retailers, including its Harvest Road brand. The company also offers private-label and co-manufacturing services.
CEO Greg Pearson said: "This new facility exemplifies Pretzels' commitment to support the growth of our diverse and expanding customer base with industry-leading quality and efficiency across a variety of traditional and innovative products."
Robert Strauss, a managing director of Peak Rock Capital, added: "Pretzels has made tremendous progress with its commercial and new product development initiatives and this new facility reflects Pretzels' shareholders' ongoing commitment to support these growth plans. We look forward to finding additional ways to support Pretzels' growth in partnership with its valued customers."