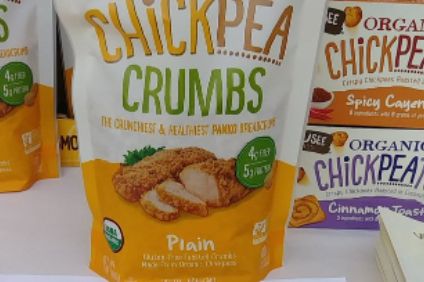 US business Watusee Foods, which makes products based on chick peas, has been acquired by local products and professional services company ArchPoint Group for an undisclosed sum.
The Washington DC-based business – which has a product range including crispy and popped snacks called Chickpeatos and the gluten-free breadcrumb alternative Chickpea Crumbs – was founded by Jimmy Edgerton and Greg Katz in 2013 to create a portfolio of clean-label, limited ingredient snack foods with transparency – "What you see is what you get" being its motto and the origin of the company's name.
Its products are available in select US regional and mass retailers, and online through Amazon.
San Antonio, Texas-based ArchPoint said the deal aligns with its new business strategy "to invest in small brands with great opportunity and bring them to market with strong cross-functional expertise in sourcing, sales, warehousing, branding and marketing".
ArchPoint, which also operates in Europe and Asia, was founded in 2007. Its specialist areas include business consulting, branding and marketing, and global supply chain.