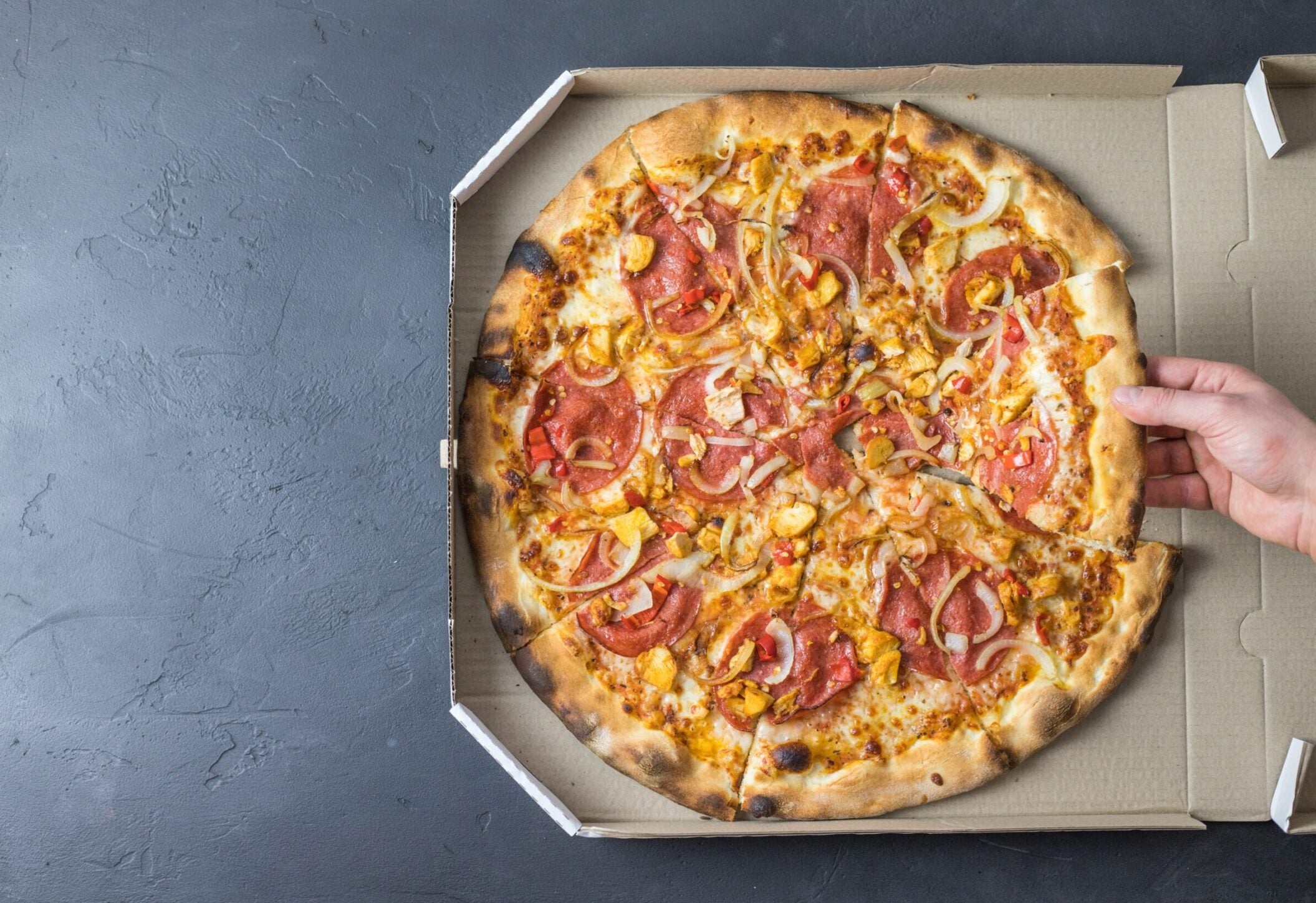 The US government has outlined plans to outlaw certain PFAS, or 'forever chemicals', some of which are used in food packaging.
The clampdown on perfluorooctanoic acid (PFOA) and perfluorooctanesulfonic acid (PFOS) follows research linking the substances to serious illnesses including cancer and liver disease.
As well as in some food packaging – such as grease-resistant paper used in some fast food containers/wrappers, microwave popcorn bags and pizza boxes – PFAS are found in everyday household items such as kitchenware and furniture.
They are used in many consumer products due to their ability to provide increased resistance to heat, stains, water and grease.
A three-year initiative to regulate and restrict the use of PFAS will require publicly-reported tests from manufacturers.
The Biden administration, which has pushed for action to be taken against PFAS, is also concerned about the impact so-called 'forever chemicals', have on the environment – the description of them being based on how long they take to break down.
The US Environmental Protection Agency (EPA) proposes designating the chemicals as hazardous substances under the Comprehensive Environmental Response, Compensation, and Liability Act (CERCLA).
"This rulemaking would increase transparency around releases of these harmful chemicals and help to hold polluters accountable for cleaning up their contamination," it said.
EPA administrator Michael Regan said: "Communities have suffered far too long from exposure to these forever chemicals. The action announced today will improve transparency and advance EPA's aggressive efforts to confront this pollution, as outlined in the agency's PFAS Strategic Roadmap."