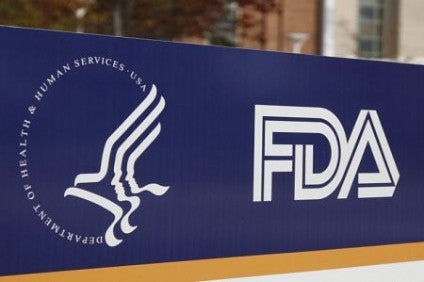 The US Food and Drug Administration has announced it is initiating new labelling measures to help consumers better identify where the romaine lettuce they buy is grown following an E.coli outbreak linked to the salad vegetable.
The FDA, which is seeking buy-in from growers for the voluntary labelling programme, said the initiative could be extended to other leafy greens.
FDA Commissioner Scott Gottlieb said: "The FDA recently participated in discussions with the major producers and distributors of romaine lettuce in the US and with the major trade associations representing the produce industry regarding product labelling and dating to assure consumers that any romaine lettuce that will come onto the market is not associated with the current outbreak of E. coli O157:H7.
"The labelling will identify the origin of the romaine based on harvest region, along with the date of harvest. This can improve the ability of the FDA to provide more targeted information to consumers in the event of a future outbreak of illness. The FDA also has commitments from the romaine lettuce industry that such labelling will continue into the future and become the standard for their products."
Gottlieb revealed that the leafy greens industry has agreed to establish a task force to find solutions for long-term labelling of romaine lettuce and other leafy greens for helping to identify products and to put in place standards for traceability.
He said one outcome could be to extend the commitment for labelling for origin and date of harvest to other leafy greens.
The outbreak has resulted in 43 people becoming ill in 12 US states, with the last reported illness onset date being 31 October. An additional 22 people in Canada have become ill.
Commenting on the labelling announcement, Creighton Magid, a partner at the international law firm Dorsey & Whitney and head of its Washington DC office, said: "The FDA's announcement is important in that it addresses, for the first time, the need for place-of-origin labelling for fresh produce.
"The need for such labelling is highlighted by the recent directive not to eat romaine lettuce. Unlike manufactured products, which can be traced through serial numbers, a consumer generally has no way to know where fresh produce was grown. That makes tracing the source of an outbreak more difficult, and also prevents limiting recalls of produce to products of a particular farm or region. By encouraging place-of-origin labelling for romaine lettuce, the FDA is moving the entire produce industry toward labelling that will make outbreak response more effective and safety warnings to consumers more targeted."
The FDA is continuing trace-backs of romaine lettuce from locations where impacted consumers purchased or consumed the product before they became ill in order to identify specific locations that are the likely source of the outbreak and to determine the factors that resulted in contamination.