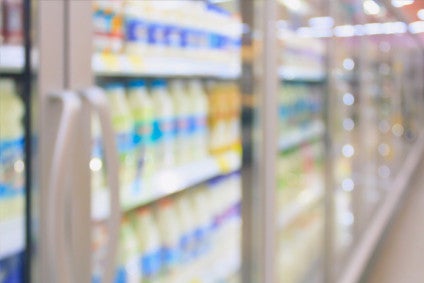 The US government is to look again at the standards of identity for dairy products on sale in the country amid disagreements within the industry about whether dairy alternatives should be able to use terms like 'milk' in branding or packaging.
Scott Gottlieb, the commissioner of the US Food and Drug Administration, said "greater clarity" was needed over the naming of products made from alternative ingredients such as soy and almond, which can sometimes include "traditional dairy terms" like milk and cheese.
"We've seen a proliferation of products made from soy, almond or rice calling themselves milk. However, these alternative products are not the food that has been standardised under the name 'milk' and which has been known to the American public as 'milk' long before the 1938 Federal Food, Drug, and Cosmetic Act (FD&C Act) was established," Gottlieb said yesterday (26 July). "In addition, some of these products can vary widely in their nutritional content – for instance in relation to inherent protein or in added vitamin content – when compared to traditional milk."
Dairy-industry organisations welcomed the review. "We are pleased to see that the US Food and Drug Administration has finally recognised the need to increase its scrutiny of plant-based products imitating standardised dairy foods," Jim Mulhern, the president and CEO of The National Milk Producers Federation, said.
"The statement released … echoes our long-standing public health concerns regarding nutritional deficiencies in plant-based foods bearing the term 'milk.' We are further encouraged by FDA's recognition that standards of identity also verify that a food must possess a 'basic nature' and measure of expectation to earn the use of the standardised name."
Gottlieb gave no deadline for the completion of the review but said the FDA would be studying the issue "over the next year". He added: "We'll be reviewing the information gathered and posting an additional request for information, likely in the late summer or early fall, with a specific set of questions pertaining to consumer awareness and understanding of the use of milk and other dairy terms on plant-based alternatives, with a focus on nutritional impact. The feedback we receive will help inform a revisiting of our policy for these terms. Over the next year, we will be looking at next steps which will likely include issuing guidance for industry and a new compliance policy outlining our enforcement approach."
Danone, one of the world's largest dairy companies, has a sizeable interest in plant-based alternatives to dairy after its 2016 acquisition of US business WhiteWave Foods.
Speaking to just-food, a spokesperson for Danone's US arm said the owner of brands such as Silk and Alpro, believed more standards were unnecessary.
"People understand the difference between dairy milk and plant-based choices and we do not believe further labelling standards are necessary, whether they are government or industry proposed," the spokesperson said.
"Soymilk, almondmilk, and coconutmilk are the 'common and usual' names for these products under the meaning of FDA regulations, and multiple federal courts have ruled as much in lawsuits on this issue."