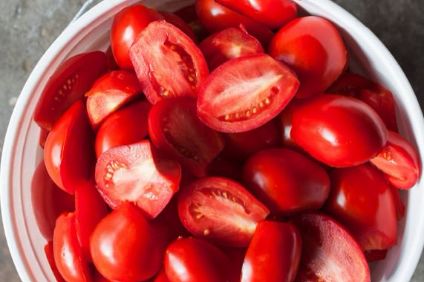 Lipman Family Farms, North America'a largest open-field tomato grower, is to acquire Canada's Huron Produce, a greenhouse grower and distributor of tomatoes and vegetables with operations in Canada, the US and Mexico.
Florida-based Lipman said the expansion into greenhouse product will allow it to offer its customers hothouse and field grown tomatoes and vegetables on a year-round basis.
Darren Micelle, Lipman's COO, described the deal – for an undisclosed amount – as "transformative".
He said: "We look forward to the opportunities resulting from the introduction of our proprietary varieties into the protected agriculture space. We have innovative new products planned that will create value for our customers. Likewise, Huron Produce can now expand their customer offering to include field grown product.
"This is a classic win-win transaction. The addition of Huron gives us extraordinary product depth, expands our collective capabilities and broadens our distribution footprint, allowing us to better serve our customers with a single, year-round solution for tomatoes and vegetables."
Ontario-based Huron Produce is a multi-generational, family-owned company with more than 50 years in the produce business.
Commenting on the acquisition, its president Jeff Kints said: "The transaction with Lipman will allow Huron to build on our years of success, accelerate our business strategies and enhance our service and product offering to our customers.
"It is clear we and Lipman share the same values, both being family businesses with long histories in agriculture and fresh produce. You'd never know Lipman is as big as they are. They work more like a small, agile company with a focus on people."
As part of the acquisition, Lipman plans to expand operations with new facilities in Canada, Nebraska, a second location in Denver and a warehouse in McAllen, Texas.