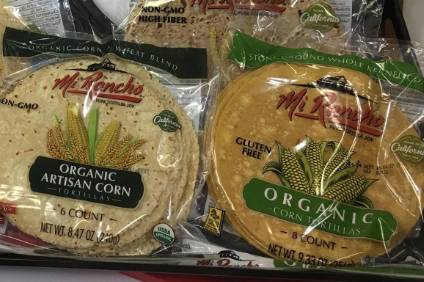 Family-owned US tortilla maker Mi Rancho is to expand its production after buying a former Grupo Bimbo plant in California.
Mi Rancho has snapped up a site in Elk Grove, which was closed by Bimbo, the Mexico-based bakery giant, in 2013.
According to a statement issued by Mi Rancho and Elk Grove city officials on Thursday (19 July), the manufacturer, based around 100 miles south-west in San Leandro, plans to start production "within the next 90 days".
Mi Rancho told just-food it wanted to expand production "so that we can respond and meet the high demand for Mi Rancho tortillas before reaching capacity" at its plant in San Leandro.
When fully operational, the Elk Grove site will employ approximately 250 people, the statement said.
Mi Rancho paid US$8.1m for the former Bimbo site and plans to invest $25m in the facility.
The company produces 1.3 billion tortillas a year, supplying customers in the US foodservice, retail and industrial markets. It also sells internationally.
Mi Rancho's retail products includes wheat, corn, grain and flour tortillas. It also offers corn taco sliders.
The company's foodservice range includes tortillas, wraps and pre-cut chips and strips.