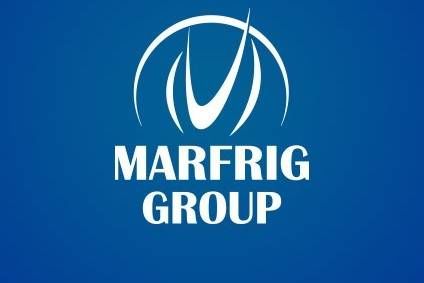 Brazil's deal with the US over beef shipments can "transform" the Latin American country's beef sector, according to Marfrig CEO Martin Secco Arias.
Brasilia and Washington have agreed to open their markets to beef imports from both countries. Marfrig is one of Brazil's major beef processors and, although the company does not expect to increase its production, the company believes the trade agreement will benefit the country's beef industry, Arias said yesterday (11 August).
"It was a very good news for Brazil, for the whole agriculture industry, especially the beef industry," Arias told analysts on a conference call to discuss Marfrig's second-quarter and half-year results. "We are not expecting to increase our physical volume of production but this news makes a very positive impact in our market, in our pricing of the product, as we did with other markets in the last six months, like [Saudi] Arabia and China," Arias said.
"[The] US market has another significant importance for Brazil, because there are so many countries that follow US market instruction regarding the opening and open their markets for Brazilian beef. I'm referring to Canada, Mexico, [the] Caribbean region. All of them are very important and important players regarding the import of beef around the world. For that, we are very, very happy about the news and we are thinking to start shipment maybe in 30 days or near-term 30 days. That will affect the last quarter of the company positively."
Marfrig's second-quarter results included a 6.4% fall in net revenue from the company's total beef business. Volumes were down 12.5% amid a fall in the volume of cattle slaughtered as Marfrig sought to "optimise" its processing facilities.
The net revenue from Marfrig's beef business in Brazil slid 7.7% thanks to lower domestic and export sales. Marfrig said the slowdown in domestic demand continued. Export sales were affected by the lower slaughter volume in Brazil, although that was partially offset by the benefit Marfrig felt in export markets from the weaker Brazilian real. Marfrig's international beef division reported a 2.6% fall in revenue.
Marfrig saw its half-year losses narrow in the first six months of 2016, although its sales growth slowed in the second quarter versus the first three months of the year.
Looking at Marfrig's top line, the company posted an 8.7% increase in net revenue to BRL9.88bn (US$3.13bn). However, the rate of growth slowed to 1.1% in the second quarter, with Marfrig's net revenue for the three months to the end of June reaching BRL4.77bn.
Marfrig maintained its forecasts for revenue and adjusted EBITDA margin for 2016, It expects revenues to reach BRL22-24bn, with an adjusted EBITDA margin of 8.5-9.5%. The company also expects to generate free cash flow of BRL100-250m during 2016. Free cash flow was negative in the first half of 2015, standing at BRL69m.
However, the company plans to review the guidance during the third quarter of 2016, given economic conditions in Brazil.