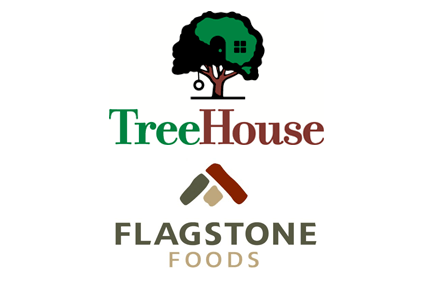 TreeHouse Foods today (30 June) confirmed it had struck a deal to buy fellow US private-label group Flagstone Foods for US$860m.
The acquisition had been expected, with reports of talks between in the two sides emerging in recent weeks.
TreeHouse, which sells products from pie fillings and pickles to sauces and salsas, said the purchase of snack manufacturer Flagstone would see it enter a growing sector.
"Flagstone Foods is ideally situated at the intersection of health and wellness, snacking and the perimeter of the store, and represents an attractive new platform for TreeHouse to enter the on-trend, rapidly growing $7.1bn healthy snacks category," TreeHouse president and CEO Sam Reed said.
Shares in TreeHouse were up 0.15% at US$80.01 at 09:52 ET.
TreeHouse said Flagstone generated sales of US$697m for the year to 28 December. Reed pointed to Flagstone's recent growth in sales and profitability. "Over the last three years, the company has seen top-line growth of 24% per annum as well as meaningful margin expansion, and has a clear strategy in place to continue its growth trajectory," he said.
The company expects the acquisition of Flagstone from Gryphon Investors to have "roughly [a] $0.05 to $0.08 impact on 2014 earnings" and add around $0.24 to $0.28 in earnings per share in the first full year following closing.