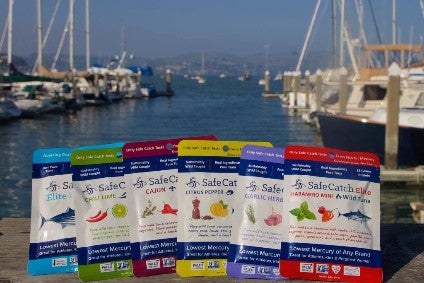 US-based tuna producer Safe Catch has secured US$5m in funding from a group of investors to finance new products.
Located in Sausalito, California, the company was founded in 2015 by Bryan Boches and Sean Wittenberg and produces 100% mercury tested tuna. Its products are sold in almost 10,000 stores in six countries, including the US and Canada.
Safe Catch received the capital from Echo Capital, Essential Investments and Angels. It will use the funds for its new line of seasoned tuna using real spice blends, a new Ahi canned tuna product and a new line of canned and pouched salmon, according to a statement.
The company said it has developed technology to test every fish for mercury "so that high-risk populations such as pregnant women, kids and health-conscious consumers can eat tuna and seafood worry free".
Wittenberg said its artisan cooking process allows for the retention of 100% of the nutrients and natural oils in each tuna. Boches added that the company initially started with the production of three products but has just expanded its range due to demand.
Safe Catch has launched a line of Whole30 and Paleo approved canned and pouched tuna seasoned with real spices, with varieties including Cajun, Citrus Pepper, Chili Lime, Garlic Herb, Habanero and Tandoori. It also launched Ahi wild yellowfin canned tuna and canned and pouched wild pink salmon.
The company's 'Elite' tuna has a mercury limit 10 times stricter than the FDA mercury action limit. One can of its tuna has 35 grams of protein with all 10 essential amino acids, contains no pyrophosphates or additives and is BPA-free.
"We started by making canned tuna that tastes better, looks better, and is better for you," Wittenberg said. "Our customers tell us they try Safe Catch for its purity, but love it because it simply tastes better."