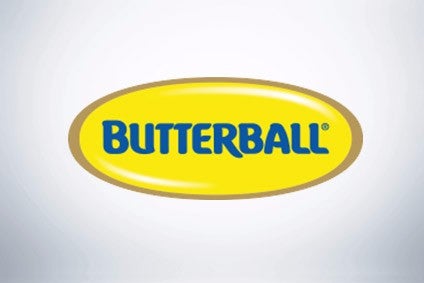 Butterball, the US turkey processor, has named Jay Jandrain as its new chief executive, replacing Kerry Doughty, who has stepped down for health reasons.
Jandrain, who has worked for Butterball since 2002, moves from his position as president and COO, retaining his role as president.
Butterball, a venture between US-based agribusiness and transport group Seaboard Corp. and US meat processor Maxwell Farms, said it had started looking for an executive to succeed Jandrain as COO.
Doughty joined Butterball as executive vice president of sales, marketing, and research and development in 2007. He was named president and CEO in 2014.
"Kerry's sales background has led to a customer-first perspective that has guided the tone at Butterball even before he became CEO," Jandrain said.
Jandrain joined Butterball in May 2002 as the director of product R&D. He has since held roles including vice president of deli sales, vice president of product R&D, vice president of integrated business strategy and executive vice president of sales. Prior to Butterball, Jandrain worked for companies including Cargill and Plantation Foods.