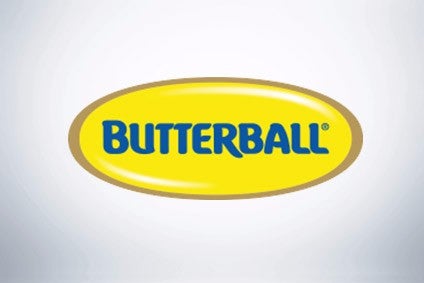 Butterball, the US turkey business, is expanding a plant in North Carolina.
The company is adding a production line for turkey bacon products at its factory in the city of Raeford, 85 miles south of the business' head office in Garner.
Butterball, which will spend almost US$20m on the project, said the move will add 50 posts to its local workforce of more than 100.
"When Butterball opened the Raeford plant in 2015, we knew we had a great workforce and a state of the art facility, but the overall operation has exceeded our expectations," Butterball CFO Barry Gum said.
Butterball products are distributed throughout the US and in more than 45 countries. The company operates processing plants in North Carolina, Arkansas and Missouri.
In May last year, the company announced a move to shut a meat-packing plant in Illinois. It pointed to a "lack of vertical integration in the pork complex and the weakness in the raw material commodity markets".