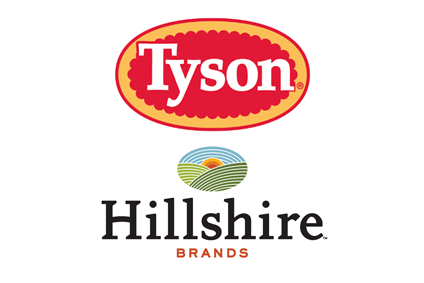 Tyson Foods and Hillshire Brands today (2 July) entered into a "definitive" agreement that will see the US meat processor acquire the maker of Jimmy Dean sausages for US$8.55bn.
"By investing in Hillshire Brands and its collection of leading brands, we have a unique opportunity to transform an important segment of our business, and position Tyson Foods to meet American consumers' growing demand for protein at breakfast and throughout the day," Tyson president and CEO Donnie Smith said.
"We operate in a competitive and complex marketplace that demands bold steps to remain an industry leader. I am confident that together Tyson Foods and Hillshire Brands have the right products and the right people to create years of enhanced shareholder value and ensure more choices for our customers and consumers."

The combined group will reposition Tyson as a "clear leader" in the retail sale of prepared foods, with a portfolio of brands, including Tyson, Wright, Jimmy Dean, Ball Park, State Fair and Hillshire Farm.
Hillshire Brands strength in the breakfast category will allow Tyson to capture opportunities in this "attractive and fast-growing day part", the company said.
Tyson's takeover proposal, which values the group at 16.7x EBITDA, scuppered Hillshire's own plans to acquire frozen food group Pinnacle Foods. Hillshire's play for Pinnacle sparked a bidding war that pitted Tyson against US rival Pilgrim's Pride.
In today's annoucement, Tyson added it will pay $163m in termination fees associated with Hillshire's exit from the Pinnacle acquisition on the group's behalf.
Sean Connolly, president and CEO of Hillshire, said: "Our board of directors concluded that a combination with Tyson Foods represents a unique opportunity to provide shareholders with significant and immediate value while also positioning our business for continued success."
The transaction has been unanimously approved by the boards of directors of both companies and is anticipated to close by 27 September.