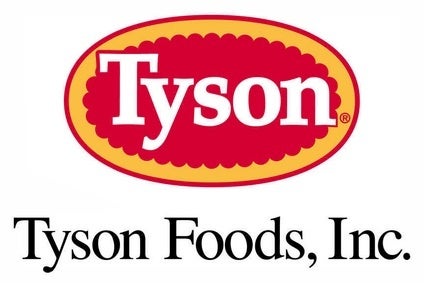 US meat processor Tyson Foods is to shut three domestic factories in a bid to improve the performance of its prepared foods business.
A plant in Cherokee in Iowa will close on 27 September. Sites in Buffalo in New York and Santa Teresa in New Mexico will shut in the first half of next year.
The moves will affect around 950 people working at the factories – 450 at Cherokee, 300 at Buffalo and 200 at Santa Teresa.
Tyson said the closure of the sites will help it use more of the available capacity at some of its other prepared foods plants.
"These plants have been struggling financially. After long and careful consideration, we've concluded it no longer makes business sense to keep them open," Donnie King, president of prepared foods, customer and consumer solutions at Tyson, said.
The company attained the three plants in 2001 when it acquired beef processor Ibp. Tyson said the cost of renovating the Cherokee site, which has been making meat products since 1965, was "prohibitive". The distance between the Buffalo and Santa Teresa sites from their source of raw materials in the Midwest counted against those facilities.