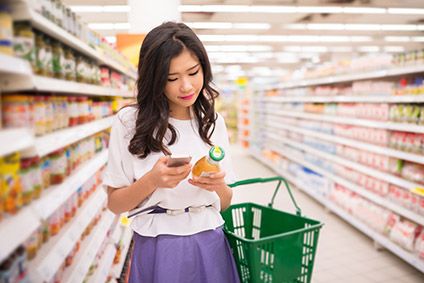 The US government today (20 December) issued rules governing the labelling of genetically-modified foods.
The new "standard" requires manufacturers, importers and certain retailers to ensure genetically-modified foods – or bioengineered foods, as the US Department of Agriculture calls them – are appropriately disclosed.
Companies have options from which to choose: text, a symbol, an electronic or digital link, as well a text message. Additional options such as a phone number or web address are available to small food manufacturers or for small packages.
The option for electronic or digital disclosure, which includes the use of QR codes, is likely to prove controversial. Manufacturers had pushed for the option to use QR codes. There has been research suggesting a minority of consumers would be at least "somewhat likely" to use their phones in-store to scan the codes.
The labelling will come in from 1 January 2020, except for small food manufacturers, which have a year longer. The mandatory compliance date is 1 January 2022. Companies may voluntarily use the label until 31 December 2021.
"The National Bioengineered Food Disclosure Standard increases the transparency of our nation's food system, establishing guidelines for regulated entities on when and how to disclose bioengineered ingredients. This ensures clear information and labeling consistency for consumers about the ingredients in their food," US Agriculture Secretary Sonny Perdue said. "The Standard also avoids a patchwork state-by-state system that could be confusing to consumers."
Disclosure became law in the summer of 2016, when then US President Barack Obama signed a federal bill legislating for labels. The federal bill negated state legislation, which had already been introduced in Vermont, requiring the labelling of GMOs.
The Grocery Manufacturers Association, the trade body for food manufacturers in the US, had called for nationwide rules instead of what it claimed was "a costly and confusing patchwork of different state labelling".