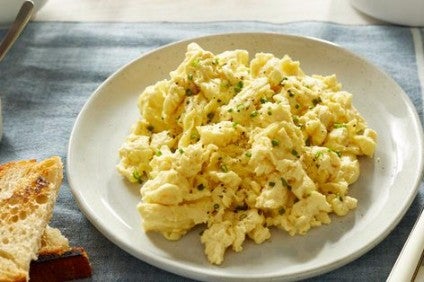 Just, the alternative protein product business formerly known as Hampton Creek, has launched a number of its lines in Hong Kong.
The vegan food firm's eggless products, the newly launched Just Scamble, its flagship Just Mayo and its Just Ranch dressing, are being made available on shelves in Green Common stores and on plates in its in-house restaurants.
The company, which has become known for creating meat alternatives in a laboratory, uses ingredients such as mung beans to replace eggs in its products.
For its first foray into Asia, Just has been hosting tasting sessions with media and influencers in Hong Kong to accompany the launch.
Green Common will feature two dishes in its restaurant using the Just Scramble product: Just Scramble Teriyaki Bowl and All Day Just Scramble.
San Francisco area-based Hampton Creek, as it was, was established by Josh Tetrick. In December it was announced Just had attracted new investors.
On launching Just Scramble in December, Tetrick said: "Launching Just Scramble is the culmination of years of hard work by our talented team."
In August, US retail giant Target formally delisted Just in the wake of concerns over the US condiments maker's products – but the egg-free mayonnaise maker played down the impact the move would have on its sales.