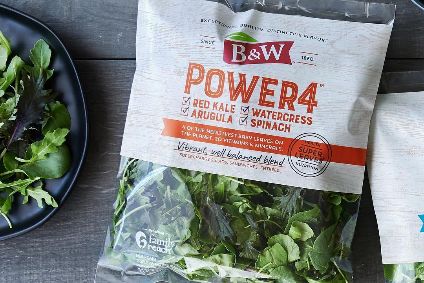 Florida-based vegetable grower and marketer B&W Quality Growers has been acquired by New York private-equity firm Blue Road Capital for an undisclosed sum.
B&W, until now owned by another buyout house, Boyne Capital, is described as a "vertically-integrated producer" of a range of leafy greens including watercress and arugula (rocket).
Blue Road is an agriculture-focused investor which targets the acquisition of 'control positions' in businesses within the agricultural and food/ingredient supply chains in the Americas.
John Duryea, founding partner of Blue Road Capital, said: "We are delighted to announce the acquisition of B&W as our platform in the speciality leafy green industry. We have been studying the category for several years and have been familiar with B&W and its reputation for quality and food safety for some time. B&W is uniquely positioned as a platform for continued consistent growth."
B&W owns three processing facilities in three states, and sources produce from seasonal farms spanning across eight states. This geographic spread allows the company to employ a farm rotation programme, giving each farm an "off season" for rejuvenation.
It is suggested this deal with Blue Road will give B&W the ability to further scale and expand its business into new markets.
Mark DeLeo, its chief executive officer, said: "We are very excited to begin the next chapter in the B&W growth story with Blue Road's acquisition of the company."