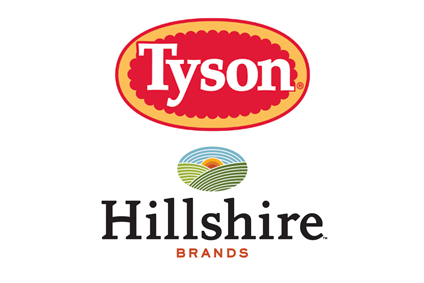 Tyson Foods has agreed to sell its sow purchasing business in order to secure regulatory clearance of its acquisition of Hillshire Brands.
The US Department of Justice said yesterday (27 August) said it had asked Tyson to offload Heinhold Hog Markets in order for the meat giant's US$8.5bn takeover of Hillshire to proceed.
Without the disposal, Tyson's acquisition of Hillshire would have meant the combined company accounted for over a third of sow purchases from US farmers.
Tyson's Heinold Hog Markets buys sows from US farmers and sells them to sausage producers. Hillshire buys sows directly from farmers, which it then makes into sausage sold under the Jimmy Dean and Hillshire Farm brands.
Heinhold Hog Markets, which generates annual sales of around US$270m, will have to be sold to a buyer approved by the DoJ. Tyson and Hillshire have agreed to run the unit as an independent and competitive business until it is sold.