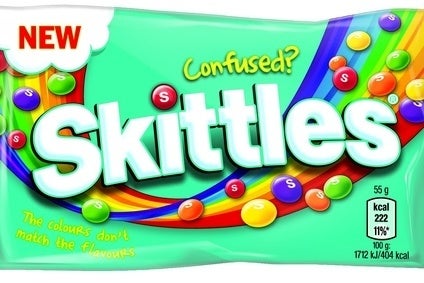 Mars' Wrigley arm is to add the production of the Skittles brand to a plant in the US, a move the confectioner said would help meet rising demand.
The company will invest US$50m in the project at the facility in Yorkville in Illinois. The move is set to create 75 new jobs.
"More people worldwide are enjoying Skittles than ever before – something we're very proud of," Kevin Fitzpatrick, vice president of supply chain for Wrigley's North American arm, said. "The increased demand creates a need for new production systems."
The Illinois state government is supporting the expansion with US$2m in tax incentives and will provide Wrigley with a $287,500 in grants.
The Yorkville plant manufactures a number of brands including Juicy Fruit, Doublemint and Life Savers. Wrigley will break ground on the expansion in a few weeks and start production by the end of 2015.