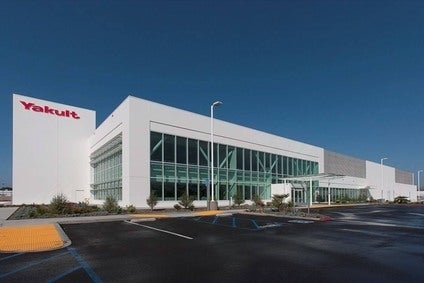 Japanese probiotics group Yakult has established its first US manufacturing facility in Fountain Valley, California.
The 35,980 square metre site started production last week (16 May) and will initially produce about 400,000 bottles of Yakult probiotic drink per day. At maximum capacity the site will "ultimately" produce about 950,000 bottles of Yakult each day, the firm added.
The company said the investment was sparked by growing sales of Yakult in the US market. Sales of Yakult products have been "growing steadily" in the US, with an average daily sales volume of 182,000 bottles in 2013, up 12.6% on 2012.
Yakult USA – the group's local subsidiary – has been importing products manufactured in Mexico. The establishment of a local production facility will "enhance the stable product supply system" taking into account future expansion needs, Yakult said. The company first announced plans to build the US plant in 2010 and had eyed for operations to start in 2012.
Yakult has been expanding overseas in recent months. The company has opened new production facilities in China and Indonesia. The group has also expanded its product ranges in the Netherlands, Switzerland and Brazil.