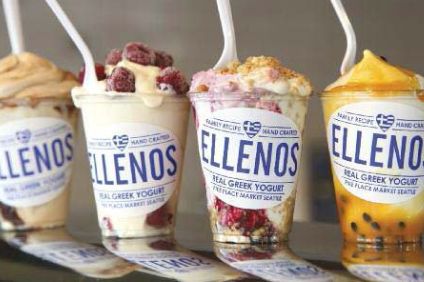 Ellenos, a Seattle-based yogurt firm, is planning to expand its distribution and introduce new products after raising growth capital.
The family-led business has received a "substantial minority growth investment" from Monogram Capital Partners, a Los Angeles-based private equity firm focused on building consumer and retail brands.
Founded in 2013, Ellenos was conceived when Bob and Yvonne Klein convinced Con and Alex Apostolopoulos to export their long-standing family recipe over to the US from Australia.
The families joined forces to launch Ellenos in Seattle, beginning with a retail operation in Pike Place Market and expanding over the past five years into regional, natural and conventional grocery stores.
The yogurt is made from the heritage cultures brought over from Australia and is strained and blended over a five day process that is a closely held family secret.
Con Apostolopoulos said: "We created this brand to bring our family recipe to as many passionate fans of the product as we possibly could and sought out a partner that could help us scale while maintaining the authenticity and heritage of each cup.
"Monogram is the perfect partner to help enable us to extend and grow our reach while preserving the highest quality standards of the product our customers have come to know and love."
Monogram founder and partner Jared Stein said: "We couldn't be more excited to be joining forces with the Ellenos family to bring this cult-favourite yogurt to new fans in new markets.
"The most amazing part of this process has been watching customers try the Ellenos product for the first time as their expectations and associations with yogurt are shattered by a product that is unlike any other in the yogurt case."