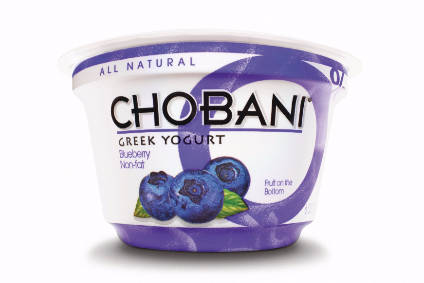 Chobani, the US yogurt maker, has launched a second food incubator – this one in Australia.
The venture builds on its US food incubator, launched in 2016.
The company has partnered with Monash University in Melbourne to help food entrepreneurs launch "natural and affordable" foods.
Food industry start-ups that become part of the programme will receive equity-free grants, mentorship and access to Chobani's network of experts and customers.
The company's founder and CEO, Hamdi Ulukaya, unveiled the programme at Monash University's newly launched AUD3m (US$2.4m) incubation facility, located at the university's Food Innovation Centre (FIC).
Chobani said the programme is targeted at start-ups who share its vision for making "delicious, nutritious, natural and accessible food available to more people".
The Chobani Food Incubator will bring together the FIC's facilities to support new product development, innovation, and quality with Chobani's experience in sales, marketing and customer engagement.
The programme aims to unearth and nurture innovative food start-ups who will disrupt and shape the future of the Australian food industry.
Ulukaya said: "There's never been a better time to be a food entrepreneur – in Australia or around the world. Natural food start-ups with the right mindset can change categories, challenge the big guys and make a big difference in their communities.
"I love what's happening with food start-ups here in Australia and want to share what we've learned when it comes to scaling and fighting convention, like we've done with our other incubator programmes.
"This is a no-strings attached, grant-based programme to support entrepreneurs so we can further fuel the food revolution."
Applications will open in October with the inaugural class running from February to April 2018. The programme will be based out of Chobani's Dandenong manufacturing facility and the FIC.
Chobani's US incubator got underway in 2016. The latest iteration of the programme, based in New York, will run from this month until December.