Dean Foods Company today announced record earnings for the fourth quarter and full year, driven by a solid performance in its Dairy segment and continued focus on new product initiatives.
Fourth quarter income from continuing operations grew 10.3 percent to $29.9 million before plant closure costs, compared with $27.1 million in the fourth quarter of 1999, and earnings per share grew 22.1 percent to $.83, up from $.68 a year ago. Sales increased 2.0 percent to a record $1,020.5 million, up from $1,000.5 million in the fourth quarter of fiscal 1999.
Fiscal 2000 income from continuing operations advanced 35.2 percent to $109.9 million before plant closure costs, from $81.3 million in fiscal 1999, and earnings per share increased 42.8 percent to $2.87 from $2.01 in 1999. Sales increased 8.3 percent to $4,065.6 million in fiscal 2000, compared to $3,755.1 million in fiscal 1999.
"Our record fourth quarter earnings, with a greater than 10 percent increase from 1999, are the result of the strong performance of the Dairy segment," stated Howard Dean, Chairman and Chief Executive Officer. "Dairy operating earnings before plant closure charges increased more than 36 percent in the fourth quarter and nearly 56 percent for fiscal 2000, primarily due to continued improvements in operating performance and favorable commodities pricing."
"The performance by the Dairy segment offset difficulties experienced in the Pickles segment," continued Mr. Dean. "Continued market pressure by the branded market leader and incremental costs due to poor crop conditions negatively impacted the performance in Pickles. The Specialty segment was impacted by one-time costs associated with integration of systems and processes with an outside warehouse."
Dean Foods' fourth quarter results included the following highlights:
How well do you really know your competitors?
Access the most comprehensive Company Profiles on the market, powered by GlobalData. Save hours of research. Gain competitive edge.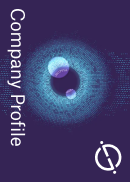 Company Profile – free sample
Thank you!
Your download email will arrive shortly
Not ready to buy yet? Download a free sample
We are confident about the unique quality of our Company Profiles. However, we want you to make the most beneficial decision for your business, so we offer a free sample that you can download by submitting the below form
By GlobalData
Fluid milk operations benefited from improved margins, increased plant efficiencies, plant rationalization, and improved commodity costs.

Ice cream earnings improved due to improved plant performance, plant rationalization, continued focus on brand position, and the ability to maintain margins.

ESL, the Extended Shelf Life business, continued to grow through increased volumes, by providing consumers with a product advantage for key dairy products.

The Milk Chug product continued to expand in California, positively impacting the entire fluid milk category in the nation's largest dairy market.

The innovative Dips-for-One product was successfully launched, the first individually packaged, single-serve refrigerated dip.

The Company announced the acquisition of the Land O'Lakes upper midwest fluid milk operations and a joint venture to further expand and leverage the highly respected Land O'Lakes brand name on a nationwide basis.
The Company's effective tax rate decreased from 39% to 38% in the fourth quarter as a result of a more effective tax structure following the integration of acquisitions. The impact of the change in tax rate on fourth quarter and full year earnings per share was approximately $.01 per share. Absent any major changes in the business, this rate is sustainable for the foreseeable future.
Dean Foods' fourth quarter 2000 net income included an after-tax charge of $3.8 million, or $.11 per share, for costs associated with the closure of Dairy plants in Sacramento, California and Mobile, Alabama. Including these charges, fourth quarter earnings per share were $.72 per share and net income was $26.1 million. Fourth quarter 1999 net income of $20.8 million, or $.52 per share, included $6.3 million after-tax, or $.16 per share, for plant closure costs. Fiscal 2000 net income including the plant closure costs was $106.1 million, or $2.77 per share. Fiscal 1999 net income of $151.2 million, or $3.74 per share, included plant closure costs of $.27 per share, a gain of $2.07 per share on disposition of the Company's vegetables business and a loss of $.07 per share from discontinued operations.
"We are pleased with fourth quarter and full year performance of the Dairy segment and see improvements in the market and crop conditions in the Pickles segment for fiscal 2001," concluded Mr. Dean. "We are also excited with the successful launch of Dips-for-One in our Specialty segment, although increased advertising and trade spending costs associated with Dips-for-One will affect the segment's performance in the first and second quarters."
Dean Foods is one of the nation's leading dairy processors and distributors producing a full line of branded and private label products, including fluid milk, ice cream and extended shelf life products, which are sold under the Dean's and other strong regional brand names. Dean Foods is the industry leader in other food products including pickles, powdered non- dairy coffee creamers, aseptically packaged foodservice products, and refrigerated dips and salad dressings.
Certain statements in this press release are forward-looking as defined by the Private Securities Litigation Reform Act of 1995. These statements involve certain risks and uncertainties that may cause actual results to differ materially from expectations as of the date of this press release. These risks include, but are not limited to, the ability to integrate acquisitions, adverse weather conditions resulting in poor harvest conditions, raw milk and resin costs, interest rate fluctuations, competitive pricing pressures, the effectiveness of marketing and cost-management programs and shifts in market demand.
The Company's quarterly earnings conference call will be held today at 10:00 a.m. Central Time. The call may be heard live at the Company's web site, www.deanfoods.com, using RealPlayer7 Basic software. The basic version of RealPlayer7 may be downloaded at no charge from www.real.com/products/player/index.html prior to the call. Please allow approximately 15 minutes to download the software. Replays will be available at the same internet address for a limited time period.
                              DEAN FOODS COMPANY


                     CONDENSED CONSOLIDATED BALANCE SHEETS




                                  (Unaudited)




                                 (In Millions)




                                                     May 28,         May 30,
                                                      2000            1999
     ASSETS
       Current Assets:
       Cash and temporary cash investments              $26.7          $16.0
       Accounts and notes receivable, net of
        allowance for doubtful accounts                 302.6          303.3
       Inventories                                      178.4          168.8
       Other current assets                              92.6           94.1




        Total current assets                           $600.3         $582.2




     Property, Plant and Equipment, net                 815.3          764.9




     Other Assets                                       587.9          564.8




       Total Assets                                  $2,003.5       $1,911.9




         LIABILITIES AND SHAREHOLDERS' EQUITY
     Current Liabilities:
       Current installments of long-term obligations     $3.6           $2.7
       Accounts payable and accrued expenses            396.4          398.1
       Dividends payable                                  7.9            8.4
       Federal and state income taxes                    41.2           30.3




         Total current liabilities                    $ 449.1        $ 439.5




     Long-Term Obligations                              758.7          631.3




     Deferred Liabilities                               138.0          124.7




     Shareholders' Equity                               657.7          716.4




         Total Liabilities and Shareholders' Equity  $2,003.5       $1,911.9




                               DEAN FOODS COMPANY
                  CONDENSED CONSOLIDATED STATEMENT OF EARNINGS
                             FOR THE PERIODS ENDED
                         MAY 28, 2000 AND MAY 30, 1999
                                  (Unaudited)
     Fourth Quarter Ended
                                                 May 28,   May 30,   Change
                                                  2000      1999        %




     Net sales                                  $1,020.5  $1,000.5      2.0%




     Costs of products sold                        770.9     768.2      0.4%




     Delivery, selling administrative expenses     188.6     177.0      6.6%




     Plant closure charges                           6.1      10.4    -41.3%




       Operating earnings                          $54.9     $44.9     22.3%




     Interest expense, net of interest income       12.8      10.8     18.5%




       Income from continuing operations
        before income taxes                        $42.1     $34.1     23.5%




     Provision for income taxes                     16.0      13.3     20.3%




       Income from continuing operations           $26.1     $20.8     25.5%




     Discontinued operations, net of taxes:
       Loss from discontinued operations               –         –         –
       Gain on sale of discontinued operations         –         –         –
       Total discontinued operations, net of taxes    $-        $-         –




       Net income                                  $26.1     $20.8     25.5%




     Basic earnings (loss) per share:
       Income from continuing operations
        before plant closure charges                $.83      $.69     20.3%
       Plant closure charges                         .11       .16    -31.3%
       Income from continuing operations            $.72      $.53     35.8%
       Loss from discontinued operations               –         –         –
       Gain on sale of discontinued operations         –         –         –
         Net income                                 $.72      $.53     35.8%




     Diluted earnings (loss) per share:
       Income from continuing operations
        before plant closure charges                $.83      $.68     22.1%
       Plant closure charges                         .11       .16    -31.3%
        Income from continuing operations           $.72      $.52     38.5%
       Loss from discontinued operations               –         –         –
       Gain on sale of discontinued operations         –         –         –
         Net income                                 $.72      $.52     38.5%




     Weighted average common shares:
       Basic                                        36.1      39.4     -8.4%
       Diluted                                      36.1      39.7     -9.1%




                                                        Fiscal Year Ended
                                                  May 28,   May 30,    Change
                                                    2000      1999       %




     Net sales                                   $4,065.6  $3,755.1     8.3%




     Costs of products sold                       3,104.2   2,941.2     5.5%




     Delivery, selling and administrative expenses  732.7     642.5    14.0%




     Plant closure charges                            6.1      18.1   -66.3%




       Operating earnings                          $222.6    $153.3    45.2%




     Interest expense, net of interest income        49.3      38.0    29.7%




       Income from continuing operations
        before income taxes                        $173.3    $115.3    50.3%




     Provision for income taxes                      67.2      45.0    49.3%




       Income from continuing operations           $106.1     $70.3    50.9%




     Discontinued operations, net of taxes:
       Loss from discontinued operations                –      (2.9)       –
       Gain on sale of discontinued operations          –      83.8        –
       Total discontinued operations, net of taxes     $-     $80.9        –




       Net income                                  $106.1    $151.2   -29.8%




     Basic earnings (loss) per share:
       Income from continuing operations
        before plant closure charges                $2.89     $2.04    41.7%
       Plant closure charges                         -.10       .27   -63.0%
       Income from continuing operations            $2.79      1.77    57.6%
       Loss from discontinued operations                –      (.07)       –
       Gain on sale of discontinued operations          –      2.10        –
        Net income                                  $2.79     $3.80   -26.6%




     Diluted earnings (loss) per share:
       Income from continuing operations
        before plant closure charges                $2.87     $2.01    42.8%
       Plant closure charges                         -.10       .27   -63.0%
        Income from continuing operations           $2.77     $1.74    59.2%
       Loss from discontinued operations                –      (.07)       –
       Gain on sale of discontinued operations          –      2.07        –
        Net income                                  $2.77     $3.74   -25.9%




     Weighted average common shares:
       Basic                                         38.0      39.8    -4.5%
       Diluted                                       38.3      40.5    -5.4%




                                 DEAN FOODS COMPANY
                            BUSINESS SEGMENT INFORMATION
                               FOR THE PERIODS ENDED
                           MAY 28, 2000 AND MAY 30, 1999
                                    (Unaudited)
                                   (In Millions)




 Dairy Pickles Specialty Corporate Consolidated




 FOURTH QUARTER ENDED 




     May 28, 2000




     Net sales      $805.6      $ 106.5       $108.4           $-    $1,020.5




     Operating
      earnings
      before
      plant
      closure
      charges        $48.1         $8.5        $15.4        $(11.0)     $61.0
     Plant closure
      charges          6.1            –            –            –         6.1
     Operating
      earnings       $42.0         $8.5        $15.4        $(11.0)     $54.9




     May 30, 1999




     Net sales      $787.7       $102.0       $110.8           $-    $1,000.5




     Operating
      earnings
      before
      plant
      closure
      charges        $35.2        $13.7        $17.4        $(11.0)     $55.3
     Plant
      closure
      charges          8.9          0.8          0.7            –        10.4
     Operating
      earnings       $26.3        $12.9        $16.7        $(11.0)     $44.9




     FISCAL YEAR ENDED




     May 28, 2000




     Net sales    $3,255.0       $378.6       $432.0           $-    $4,065.6




     Operating
      earnings
      before
      plant
      closure
      charges       $162.5        $34.2        $71.0       $(39.0)     $228.7
     Plant
      closure
      charges          6.1            –            –            –         6.1
     Operating
      earnings      $156.4        $34.2        $71.0       $(39.0)     $222.6




     May 30, 1999




     Net sales    $2,984.6       $363.7       $406.8           $-    $3,755.1




     Operating
      earnings
      before
      plant
      closure
      charges       $104.4        $42.8        $59.9       $(35.7)     $171.4
     Plant
      closure
      charges          8.9          8.5          0.7            –        18.1
     Operating
      earnings       $95.5        $34.3        $59.2        $(35.7)    $153.3