Galaxy Foods Company, a leading producer of nutritional, health-promoting dairy and dairy related alternatives for the retail, foodservice and industrial markets, today announced financial results for its fiscal year ended March 31, 2000.
For the twelve months ended March 31, 2000, net sales increased 41.8% to $42.2 million, versus $29.8 million in the comparable period of the prior year. Net income for fiscal 2000 increased 181% to $3.6 million, or $0.39 per diluted share, from $1.3 million, or $0.14 per diluted share in fiscal year 1999.
For the three months ended March 31, 2000, net sales increased 33.1% to a record $11.2 million, up from $8.4 million in the comparable period of 1999. Net income in the fourth quarter of fiscal 2000 increased significantly to $1.5 million, or $0.16 per diluted share, compared to net income of $54,000, or $0.01 per diluted share in the fiscal 1999 fourth quarter.
Commenting on the results, Keith Ewing, Chief Financial Officer stated, "While strong revenues drove positive operating results, net income in the fourth quarter also reflects several significant adjustments relating to current and previously reported quarters. These adjustments include capitalized labor, overhead and interest of $721,000, amortization of original issued discount of $79,000, an inventory write-down of approximately $900,000 and an accounts receivables write-down of $250,000. In addition, net income benefited from the recording of a deferred tax benefit of $1.3 million, derived from net operating losses incurred in prior years. The deferred tax benefit represented approximately 30% of the total net operating loss carry forward available at March 31, 2000."
Angelo Morini, President, Chairman and Chief Executive Officer commented, "Newly implemented sales, marketing and production strategies designed to support the Company's long-term growth, enhance brand visibility, and meet the growing consumer demand for healthier alternatives have proven to be quite successful. Additionally, in an effort to continue maximizing our business, we are adjusting our product mix to enhance future production efficiencies and profit margins."
Mr. Morini, continued, "With the public becoming increasingly aware of the numerous benefits of plant-based foods, we are well-positioned as the category leader to benefit from the shift to healthier, all-natural products and dairy alternatives. To more effectively position Galaxy as an experienced participant and innovator in the fast-growing healthy foods industry, the Company is in the process of changing its name to Galaxy Nutritional Foods. We are also gaining exciting new distribution opportunities and earning a positive reputation through our alliances with key strategic partners."
How well do you really know your competitors?
Access the most comprehensive Company Profiles on the market, powered by GlobalData. Save hours of research. Gain competitive edge.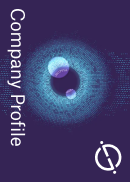 Company Profile – free sample
Thank you!
Your download email will arrive shortly
Not ready to buy yet? Download a free sample
We are confident about the unique quality of our Company Profiles. However, we want you to make the most beneficial decision for your business, so we offer a free sample that you can download by submitting the below form
By GlobalData
Separately, the Company announced that the previously scheduled June 20, 2000 shareholder meeting to vote on the proposed corporate name change to Galaxy Nutritional Foods will now be incorporated into the upcoming annual meeting, and the proxy giving notice for the vote is expected to be mailed this coming fall.
About Galaxy Foods Company
Galaxy Foods Company is a leading producer of health-promoting dairy and dairy related alternatives for the retail, foodservice and industrial markets. The Company's plant-based products are low or no fat (no saturated fat), have no cholesterol and no lactose and contain more vitamins and minerals than conventional dairy products. Galaxy products, available at health food stores and grocers, are part of the nutritional or functional food category, the fastest growing segment of the retail food market. Galaxy brand names include Veggie Milk(TM), Veggie Slices(TM), formagg®, Soyco®, Soymage®, Wholesome Valley(TM), and Lite Bakery®. For more information, please visit the Company's web site at www.galaxyfoods.com.
This press release contains "forward-looking" statements within the meaning of the Private Securities Litigation Reform Act of 1995. Such forward-looking statements involve known and unknown risks, uncertainties, or other factors which may cause actual results, performance or achievements of the company to be materially different from any future results, performance or achievements expressed or implied by such forward-looking statements. Readers are cautioned not to place undue reliance on those forward-looking statements which speak only as of the date hereof. The company undertakes no obligation to release publicly any revisions to these forward-looking statements to reflect events or circumstances after the date hereof or to reflect unanticipated events or developments.
                         GALAXY FOODS COMPANY


             CONDENSED CONSOLIDATED STATEMENTS OF OPERATIONS
                  (in thousands, except per share data)




                    Three Months Ended               Fiscal Years Ended
                           March 31,                    March 31,
                        (unaudited)
                      2000        1999             2000            1999




 Net Sales         $ 11,214     $ 8,427         $ 42,235       $ 29,790
 Cost of Goods Sold   7,771       4,694           27,234         19,390
 Gross Margin         3,443       3,733           15,001         10,400




 Operating expenses:
    Selling           1,800       2,307            6,148          4,862
    Delivery          1,664         468            3,240          1,565
    General and
     administrative    (476)        727            2,216          2,205
    Research and
     development         59          62              226            198
 Total operating
  expenses            3,047       3,564           11,830          8,829
 Income from
  operations            396         169            3,171          1,571
 Other income (expense):
    Interest expense   (164)        (36)            (744)         (234)
    Interest income     —           6              —              6
    Other income
     (expense)          —         (24)              (6)             9
          Total        (164)        (55)            (750)         (219)
 Net income before
  taxes                 232         114            2,421          1,351
 Income tax benefit
  (expense)           1,269         (60)           1,209           (60)
 Net income applicable
  to common stock   $ 1,501       $  54         $  3,630        $ 1,291
 Basic net earnings
  per common share(a) $0.17      $ 0.01         $   0.40        $  0.14
 Diluted Net Earnings
  Per Common(a) Share $0.16      $ 0.01         $   0.39        $  0.14




 	   (a) Stand-alone fourth quarter results are unaudited. See
 disclosures in footnote 15 of the 10-K regarding significant fourth
 quarter adjustments.




                          Galaxy Foods Company
                          Summary Balance Sheet
                             March 31, 2000
                             (in thousands)




  Current assets                               $  18,751
  Total assets                                 $  36,450
  Current liabilities                          $  11,773
  Long-term debt                                   7,083
   Total liabilities                           $  18,925
  Stockholders' equity                         $  17,525