PJ America, Inc. (NASDAQ: PJAM), the largest franchisee of Papa John's International, Inc. announced revenues of $27.5 million and net income of $453 thousand for the third quarter ended September 24, 2000. These results represent a sales increase of 13% and net income decrease of 68%, respectively, over revenues of $24.4 million and net income of $1.40 million for the same period in 1999. Net income per share (diluted) for the quarter decreased 58% to $0.10 cents compared to $0.24 cents for the third quarter of 1999. Net income per share was $0.56 cents for the first nine months of 2000 compared to $0.75 cents for the same period in 1999, prior to the cumulative effect change in accounting principle.
Comparable restaurant sales for the quarter increased 0.2%. During the third quarter, four restaurants were opened. At September 24, 2000, there were 170 Papa John's restaurants operated by the Company in nine states and Puerto Rico.
During the third quarter, the Company repurchased 265,000 shares for $1.9 million. At September 24, 2000, the Company had 4.32 million shares outstanding.
Fourth Quarter Outlook
The Company stated that it expects to report net earnings per share of $0.17 to $0.22 per diluted share on revenues of approximately $30 million for the 14 week fourth quarter ending December 31, 2000. These projected results are based on an anticipated flat comparable store sales, and six store openings during the fourth quarter, of which two are already open.
The Company also said that it is postponing new restaurant development in the fourth quarter and is currently evaluating all of its markets, along with evaluating restaurant openings in 2001. The Company expects to complete its evaluation in the latter part of the fourth quarter, at which time the Company expects to issue a more detailed projection for 2001 and related assumptions.
How well do you really know your competitors?
Access the most comprehensive Company Profiles on the market, powered by GlobalData. Save hours of research. Gain competitive edge.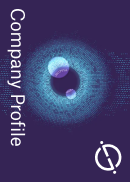 Company Profile – free sample
Thank you!
Your download email will arrive shortly
Not ready to buy yet? Download a free sample
We are confident about the unique quality of our Company Profiles. However, we want you to make the most beneficial decision for your business, so we offer a free sample that you can download by submitting the below form
By GlobalData
The Company's President and C.E.O., Doug Stephens, said, "Our sales during the third quarter continued to be less than management's expectations. By slowing down our anticipated restaurant openings, we will be able to focus more on operations in our existing restaurant base. We are also committed to strengthening our restaurant team, and look forward to completing our restaurant evaluation."
This information contains forward-looking statements within the meaning of Section 27A of The Securities Act of 1933, as amended, and Section 21E of the Securities Exchange Act of 1934, as amended. These forward-looking statements reflect management's expectations based upon currently available information and data; however, actual results are subject to future events and uncertainties, which could cause actual results to materially differ from those projected in these statements. Factors that can cause actual results to materially differ include: increased advertising, promotions and discounting by competitors which may adversely affect sales; the ability of the Company to open new restaurants and operate new and existing restaurants profitably; increases in food, labor, employee benefits and similar costs; economic conditions in the territories in which the Company operates; and new product and concept development by food industry competitors. Further information regarding factors that could affect the Company's financial and other results is included in the Company's forms 10-Q and 10-K, filed with the Securities and Exchange Commission.
(All data above in thousands except per share amounts)
                                        PJ America, Inc.
 
                                Three Months Ended   Nine Months Ended
                                 ----------------     ---------------
                               Sept. 24   Sept. 26  Sept. 24  Sept. 26
                                 2000       1999      2000      1999
                                 -----------------    ---------------
 Restaurant sales               $27,483   $24,425   $80,949    $70,282
                                =======   =======   =======   ========
 
 Net income before cumulative
     effect of change in
     accounting principle           453     1,403     2,751      4,498
 
 Cumulative effect of change
     in accounting principle,
     net of taxes                  --        --        --         (181)
                                -------   -------   -------   --------
 
 Net income                        $453    $1,403    $2,751     $4,317
                                =======   =======   =======   ========
 
 Diluted earnings per share
     before cumulative effect
     of change in accounting
     principle                    $0.10     $0.24     $0.56      $0.75
 
 Cumulative effect of change
     in accounting principle,
     net of taxes                  --        --        --        (0.03)
                                -------   -------   -------   --------
 
 Diluted earnings per share       $0.10     $0.24     $0.56      $0.72
                                =======   =======   =======   ========
 
 Weighted average shares -
     diluted                      4,529     5,964     4,884      6,001
                                =======   =======   =======   ========
 
                            PJ AMERICA, INC.
               CONDENSED CONSOLIDATED STATEMENTS OF INCOME
 
                               Three Months Ended     Nine Months Ended
                                ----------------       ---------------
                               Sept. 24    Sept. 26  Sept. 24  Sept. 26
                                 2000        1999      2000      1999
                               --------    --------  --------  --------
 (In thousands, except per
      share amounts)
 
 Restaurant sales              $27,483     $24,425   $80,949   $70,282
 
 Cost and expenses:
      Cost of sales              8,315       7,761    24,348    21,698
      Salaries and
         benefits                8,090       6,814    23,487    19,655
      Other operating
         expenses                7,353       5,820    21,040    16,729
                              --------    --------  --------  --------
                                23,758      20,395    68,875    58,082
 
      General and
         administrative
         expenses                1,804       1,224     4,807     3,529
      Depreciation and
         amortization            1,103         846     3,041     2,345
                              --------    --------  --------  --------
 Total costs and expenses       26,665      22,465    76,723    63,956
                              --------    --------  --------  --------
 
 Operating income                  818       1,960     4,226     6,326
 
 Other income  (expense)          (119)        166         8       490
                              --------    --------  --------  --------
 
 Income before income taxes
         and cumulative
         effect of change in
         accounting principle      699       2,126     4,234     6,816
 
 Income tax expense                246         723     1,483     2,318
                              --------    --------  --------  --------
 
 Income before cumulative
         effect of change in
         accounting principle     $453      $1,403    $2,751    $4,498
 
 Cumulative effect of change
    in accounting principle,
    net of taxes                    --          --        --      (181)
                              --------    --------  --------  --------
 
 Net income                       $453      $1,403    $2,751    $4,317
                              ========    ========  ========  ========
 
 Basic earnings per share:
      Net income before
         cumulative effect of
         change in accounting
         principle               $0.10       $0.24     $0.56     $0.78
 
      Cumulative effect of
          accounting change,
          net of taxes            --          --        --       (0.03)
                              --------    --------  --------  --------
 
      Net income                 $0.10       $0.24     $0.56     $0.75
                              ========    ========  ========  ========
 
 Diluted earnings per share:
      Net income before
          cumulative effect of
          change in accounting
          principle              $0.10       $0.24     $0.56     $0.75
 
      Cumulative effect of
          accounting change,
          net of taxes            --          --        --       (0.03)
                              --------    --------  --------  --------
 
      Net income per share -
          Diluted                $0.10       $0.24     $0.56     $0.72
                              ========    ========  ========  ========
 
 Weighted average shares
          outstanding - Basic    4,529       5,750     4,877     5,781
                              ========    ========  ========  ========
 
 Weighted average shares
          outstanding -
          Diluted                4,529       5,964     4,884     6,001
                              ========    ========  ========  ========