Sizzler International:
Highlights:
Fourth-quarter revenues increase to $55.3 million from $54.6 million

Fourth-quarter same-store sales growth of 5.7% for Sizzler USA and 3.7% for KFC


Sizzler USA and KFC guest counts continue to increase

Fourth-quarter net income improves to $2.7 million vs. $2.5 million

Company enters into an agreement to acquire Oscar's restaurants

23 of 64 company Sizzler remodels completed
Sizzler International Inc. (NYSE:SZ – news) today reported financial and operational improvements for the fourth quarter and fiscal year ended April 30, 2000.
How well do you really know your competitors?
Access the most comprehensive Company Profiles on the market, powered by GlobalData. Save hours of research. Gain competitive edge.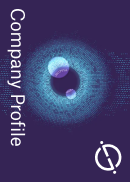 Company Profile – free sample
Thank you!
Your download email will arrive shortly
Not ready to buy yet? Download a free sample
We are confident about the unique quality of our Company Profiles. However, we want you to make the most beneficial decision for your business, so we offer a free sample that you can download by submitting the below form
By GlobalData
For the fourth quarter, the company reported revenues of $55.3 million, an increase of 1% over the $54.6 million in the comparable period in fiscal 1999. Excluding the effect of the weakening in the Australian dollar exchange rate, revenues would have been $56.6 million, an increase of 4%.
Sizzler reported net income for the fourth quarter of $2.7 million, or $0.10 per basic share, an 8% increase over net income of $2.5 million, or $0.09 per basic share, in the same period a year ago. For the fiscal year ended April 30, 2000, the company reported revenues of $239.5 million, an increase of 6% over revenues of $226.3 million in fiscal 1999.
Excluding one-time items, Sizzler reported net income of $8.6 million, or $0.30 per basic share, for fiscal 2000, compared with net income of $7.4 million, or $0.26 per basic share, in fiscal 1999. Including the non-recurring items, the company reported net income of $2.4 million, or $0.08 per basic share, for fiscal 2000.
Positive Trends in Same-Store Sales Growth
For the fourth quarter, same-store sales increased 5.7% across company-owned U.S. Sizzler locations; 0.8% in the Australian Sizzler locations; and 3.7% from Sizzler's KFC units. The increase in same- store sales for the U.S. Sizzler locations was primarily driven by a 2.5% increase in customer counts.
"Sizzler experienced growth across all business segments for the fourth quarter and fiscal year," said Charles Boppell, president and CEO of Sizzler International. "Although we'll be facing the challenge of the upcoming goods and services tax in Australia, as well as a potentially weak Australian dollar, we expect to maintain positive growth in the quarters ahead.
"Our recent gains have been primarily as a result of our continued success in the improvement of our restaurant operations, including positive customer response to the enhanced food quality and cooking methods, and the continuing success Sizzler is experiencing with its store remodeling and re-imaging program," continued Boppell.
"We have successfully completed the re-imaging of 23 of our stores," commented Thomas E. Metzger, FMP, president of Sizzler USA. "We're experiencing solid increases in sales and customer counts that we believe will continue in the quarters ahead as we continue to roll out the re-imaging program."
Oscar's Acquisition
Following the end of the fourth quarter, the company entered into an acquisition agreement with Oscar's, a successful San Diego-based restaurant company. Under the agreement, Sizzler will acquire an 82% stake in the growing company in return for $16 million in cash, warrants on 1,250,000 shares of Sizzler stock at $4 per share, and a performance-based earnout that may amount to $3.1 million or more.
"The Oscar's acquisition, which is expected to be accretive after its first full year, is the final element of our four-pronged growth strategy. We are already on-track and progressing as expected with the three other elements of the strategy — growing the domestic Sizzler revenues, expanding in Australia through new units and co-branding, and improving our stores in the Asian region. As all of these strategies come together, we believe we will experience continued success throughout fiscal 2001 and beyond," concluded Boppell.
Due to the pending announcement of the Oscar's transaction, Sizzler did not repurchase shares during the fourth quarter. The company has completed the repurchase of approximately 706,700 of the 1.5 million shares of common stock it has been authorized to repurchase by its board of directors. Subject to applicable law and other factors, the company expects to resume its stock repurchase program.
Discussion of Non-Recurring Items
The company's fiscal 2000 financials include a net charge of $6.2 million for non-recurring items that were recognized in the third fiscal quarter ended Feb. 6, 2000. These items consist of a $6.6 million non-cash charge representing the final accounting of its reorganization, a $5.5 million loss on the sale-leaseback of certain Australian properties, and a $5.9 million tax benefit.
Sale-Leaseback Accounting
To date, Sizzler has closed sale-leaseback transactions for 49 of the 67 Australian KFC and Sizzler restaurants expected to be monetized via sale-leasebacks as announced in November 1999. The company expects to realize approximately AU $55 million in cash once the sales are complete. Of this amount, Sizzler has received approximately AU $42 million from the transactions that have closed.
The company expects to utilize the proceeds of the sale-leasebacks to finance the capital expenditures made as part of its strategic growth plan, including the Oscar's acquisition, restaurant remodeling and repositioning.
Dismissal of Lawsuit
The lawsuit filed by a former employee last August has been resolved with no material financial impact on the company.
Investor Conference Call
Sizzler will be holding an investor conference call to discuss the company's financial and operational results today at 11 a.m. EDT. Investors will have the opportunity to listen to the conference call over the Internet through Vcall at http://www.vcall.com.
To listen to the live call, go to the Web site at least 15 minutes early to register, download and install any necessary audio software. For those who cannot listen to the live broadcast, a replay will be available shortly after the call.
About Sizzler
Sizzler International Inc. operates, franchises or joint ventures 348 Sizzler restaurants worldwide, in addition to the 101 KFC restaurants in Queensland, Australia.
To the extent that certain statements contained in this document may be deemed under federal securities laws to be forward-looking statements, Sizzler intends that they be subject to the safe-harbor applicable to forward-looking statements under such laws. Such statements may include, but are not limited to, statements regarding (i) the closing of additional sale-leaseback transactions, (ii) the amount of cash proceeds and the gain or loss to be realized from such sale-leaseback transactions, (iii) the utilization of the proceeds of such sale-leaseback transactions; (iv) the continued positive impact of the remodel program on sales and customer counts, (v) the closing of the Oscar's transaction, the amount of any earnout payments, and the time at which such acquisition will be accretive; (vi) the continuation of the company's stock repurchase program, and (vii) the continued success of the company's four-pronged growth strategy and continued growth across all business segments through fiscal 2001 and beyond. Sizzler cautions that these statements are qualified by important factors that could cause actual results to differ materially from those reflected by the forward-looking statements contained herein. Such factors include, but are not limited to, (a) the market for the company's properties, which may affect the company's ability to close additional sale-leaseback transactions or the values realized in such transactions or; (b) changes in the company's cash needs, which may impact utilization of the sale-leaseback transactions proceeds; (c) the failure of the company's newly remodeled stores and/or new food offerings to continue to appeal to customers; (d) the failure to complete the remodel program as scheduled; (e) the satisfaction of all conditions to consummation of the Oscar's acquisition, including but not limited to any required government and other approvals; (f) the company's ability to operate the Oscar's division profitably and successfully open new units; (g) possible negative impact on the company's Australia operations as a result of the implementation of the new goods and services tax in Australia (h) the possible negative impact of exchange rate fluctuations; and (i) other risks as detailed from time to time in Sizzler's SEC reports, including Quarterly Reports on Form 10-Q, Current Reports on Form 8-K, and Annual Reports on Form 10-K.
For more information on Sizzler International Inc. via facsimile at no cost, simply call 800/PRO-INFO and dial client code "SZ."
              SIZZLER INTERNATIONAL INC. AND SUBSIDIARIES
             CONDENSED CONSOLIDATED STATEMENTS OF OPERATIONS
                    (In thousands, except share data)


                                               Twelve Weeks Ended
                                           April 30,          April 30,
                                             2000               1999




 Revenues
  Restaurants                             $  52,991          $  52,708
  Franchise operations                        2,330              1,924
  Total revenues                             55,321             54,632
 Costs and Expenses
  Cost of sales                              19,223             19,446
  Labor and related expenses                 14,527             13,611
  Other operating expenses                   11,381             11,463
  Depreciation and amortization               1,744              2,468
  Non-recurring items                            —                 —
  General and administrative expenses         4,881              4,146
  Total operating costs                      51,756             51,134
  Interest expense                              853                628
  Investment income                            (527)              (147)
  Total costs and expenses                   52,082             51,615
 Income before income taxes                   3,239              3,017
 Provision for income taxes                     535                502
 Net income                               $   2,704          $   2,515




 Earnings per share
 Basic                                    $    0.10          $    0.09
 Diluted                                  $    0.09          $    0.09




 Weighted average common
  shares outstanding
 Basic                                   28,066,845         28,795,000
 Diluted                                 28,612,122         28,945,000




               SIZZLER INTERNATIONAL INC. AND SUBSIDIARIES
             CONDENSED CONSOLIDATED STATEMENTS OF OPERATIONS
                    (In thousands, except share data)




                                              Fifty-Two Weeks Ended
                                           April 30,          April 30,
                                             2000               1999




 Revenues
  Restaurants                             $ 230,869          $ 218,561
  Franchise operations                        8,625              7,765
  Total revenues                            239,494            226,326
 Costs and Expenses
  Cost of sales                              84,599             80,695
  Labor and related expenses                 63,081             59,179
  Other operating expenses                   49,436             47,889
  Depreciation and amortization               8,628              9,927
  Non-recurring items                        12,087                 —
  General and administrative expenses        20,346             16,874
  Total operating costs                     238,177            214,564
  Interest expense                            3,631              3,284
  Investment income                          (1,423)              (724)
  Total costs and expenses                  240,385            217,124
 Income (loss) before income taxes             (891)             9,202
 Provision (benefit) for income taxes        (3,313)             1,810
 Net income                               $   2,422          $   7,392




 Earnings per share
 Basic                                    $    0.08          $    0.26
 Diluted                                  $    0.08          $    0.26




 Weighted average common
  shares outstanding
 Basic                                   28,559,050         28,815,000
 Diluted                                 28,876,620         28,878,000




               SIZZLER INTERNATIONAL INC. AND SUBSIDIARIES
                  CONDENSED CONSOLIDATED BALANCE SHEETS
                             (in thousands)




                                                  April 30,   April 30,
 ASSETS                                             2000        1999




 Current Assets:
   Cash and cash equivalents                      $ 38,789    $ 14,691
   Receivables, net of reserves of $847 at
    April 30, 2000 and $1,726 at April 30, 1999      4,173       3,546
   Inventories                                       4,333       4,346
   Prepaid expenses and other current assets         1,132       1,669




      Total current assets                          48,427      24,252




 Property and equipment, net                        46,316      77,836
 Property held for sale                              8,931         711
 Long-term notes receivable, net of reserves of
  $72 at April 30, 2000 and $508 at April 30, 1999   1,224       1,553
 Deferred income taxes                               5,949         795
 Intangible assets, net of accumulated
  amortization of $889 at April 30, 2000
  and $887 at April 30, 1999                         1,876       2,104
 Other assets, net of accumulated amortization
  and reserves of $16 at April 30, 2000 and
  $6 at April 30, 1999                               1,497       1,418




      Total assets                                $114,220    $108,669




               SIZZLER INTERNATIONAL INC. AND SUBSIDIARIES
                  CONDENSED CONSOLIDATED BALANCE SHEETS
                    (in thousands, except share data)




                                                  April 30,   April 30,
 LIABILITIES AND STOCKHOLDERS' INVESTMENT           2000        1999




 Current Liabilities:
   Current portion of long-term debt              $  5,206    $  5,898
   Accounts payable                                  8,196       7,892
   Other current liabilities                        10,209       8,853
   Income taxes payable                              2,530       2,449




      Total current liabilities                     26,141      25,092




 Long-term Liabilities:
   Long-term debt, net of current portion           21,198      26,918
   Deferred gain on sale and leaseback               8,269          —
   Other liabilities                                 7,977       3,916




      Total long-term liabilities                   37,444      30,834




 Stockholders' Investment:
   Capital stock —
     Preferred, authorized 1,000,000 shares,
      $5 par value; no shares issued                    —          —
     Common, authorized 50,000,000 shares,
      $0.01 par value; 28,774,239 shares issued
      and 28,067,539 shares outstanding at April 30,
      2000 and 28,797,828 shares issued and
     outstanding at April 30, 1999                     288         288
   Additional paid-in capital                      278,408     278,365
   Accumulated deficit                            (219,769)   (222,191)
   Treasury stock, 706,700 shares at cost at
    April 30, 2000 and none at April 30, 1999       (1,948)         —
   Accumulated other comprehensive income           (6,344)     (3,719)




      Total stockholders' investment                50,635      52,743




      Total liabilities and stockholders'
       investment                                 $114,220    $108,669