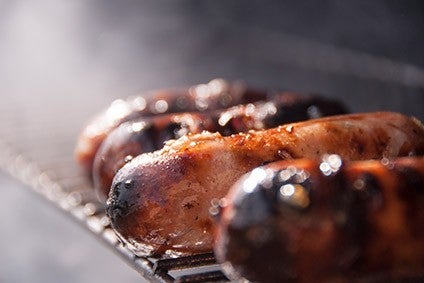 The US Department of Agriculture (USDA) is to issue new guidelines for food companies after an increase in recalls of meat and poultry products containing metal, plastic and other foreign materials.
USDA's Food Safety and Inspection Service (FSIS) is bringing in voluntary guidelines to ensure companies meet pre-existing regulatory requirements.
It will advise food companies to start internal investigations when they receive customer complaints and to notify the government within 24 hours if contaminated products are in the marketplace,
Meat giants including Tyson Foods, Pilgrim's Pride and Smithfield Foods have been involved in large scale recalls since the beginning of last year affecting products such as chicken nuggets and sausages.
As recently as 23 February, USDA announced that Bellisio Foods, a Jackson, Ohio, business, was recalling approximately 173,376 pounds of frozen pork entrée products that may be contaminated with extraneous materials, specifically pieces of glass or hard plastic.
The rise in the number of cases, alongside criticism from consumer groups which suggest the problem has been exacerbated by increased automation in meat processing plants, has led to USDA's FSIS arm taking action.
In a statement sent to just-food, a FSIS spokesperson said: "FSIS has intensified its efforts over the past few years to ensure that industry is responding to customer complaints of foreign materials in meat and poultry products.
"Under USDA regulations (CFR 418.2), establishments must report incidents to the agency within 24 hours when they have shipped or received adulterated product and the product is in commerce.
"The FSIS guidance to industry, which will be issued this week, is intended to ensure that establishments have effective customer complaint programs so they can act quickly when notified of problems with their products.
"The guideline provides industry with reference material on best practices and recommendations on how to investigate and process customer complaints."