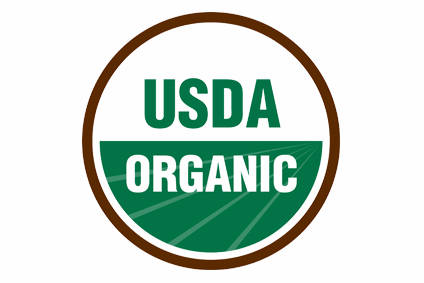 The US Department of Agriculture has proposed the introduction of stricter animal welfare standards for the production of organic meat and poultry under its organic certification scheme.
The proposed rules cover housing, transport and slaughter conditions. In perhaps the most significant change, the USDA said it aims to establish "minimum indoor and outdoor space requirements" and clarify that outdoor space must be "soil based".
Changes would ensure that all organic livestock and poultry have enough space to lie down, turn around, stand up and stretch their limbs. The proposals would also ban the docking of tails and beaks by organic-certified producers.
"Consumers look for and trust the organic seal because they know that USDA stands behind the standards that it represents," the regulator said in a statement. The USDA said the move was an "important step" that will "strengthen consumer confidence in the label and ensure that organic agriculture continues to provide economic opportunities".
The USDA said that the proposed changes were based on "extensive input" from stakeholders on organic production. The regulator is inviting further comment from interested parties as part of its consultation process. "USDA strongly supports organic agriculture and is committed to establishing a level playing field that protects all organic farms and businesses. Transparency and public participation are vital to USDA's work in organics. We encourage the organic community, consumers, industry, and other stakeholders to provide comments and feedback on the proposed rule."
The total retail market for organic products is now valued at more than US$39bn in the US and, according to data released this week by the USDA's Agricultural Marketing Services division, organic sales were up 12% in 2015 compared to 2014.