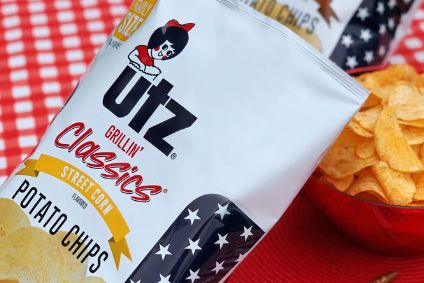 Utz Brands, the US snacks business, is aiming to accelerate its share of the Florida market through the acquisition of direct-store delivery (DSD) rights from third-party distributor National Food Corp.
The distribution rights relate to 21 DSD routes in central Florida, including the large urban centres of Orlando, Tampa and Sarasota. Utz has not said how much it has paid for their purchase.
Utz points out that Florida ranks as the third-largest state in the US for salty snacks with retail sales in 2020 of US$1.8bn.
Its own retail sales in the state in 2020 were $48m and it sees potential for growth. "This represents only 2.6% of the Florida retail market, well under Utz's national share average of 4.8%," the company said.
The Zapp's and Boulder Canyon brands owner said it has been collaborating with Florida retailers to expand its presence and increase distribution, and suggests this acquisition will provide "enhanced retailer support with increased distribution facilities and sales management, higher service velocity and an expanded route distribution system".
Steve Liantonio, senior vice president, national sales operations, at Utz said: "We are excited about this continued investment in the Central Florida region, as it offers a tremendous opportunity to accelerate our sales growth.
"This strategic acquisition will expand our reach to customers and consumers and better enables Utz to attract new buyers and introduce a steady flow of snacking innovation. The acquisition is consistent with our strategy of unlocking geographic white-space opportunities, and we look forward to expanding our presence in the state of Florida."