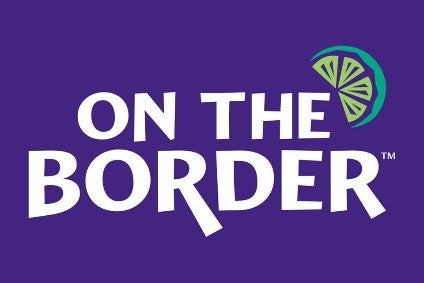 US snack maker Utz Quality Foods has extended its acquisition spree with a deal for Truco Enterprises, the Texas-based owner of the Mexican tortilla chips and salsa brand On the Border.
Truco has been acquired from private-equity firm Insignia Capital in California, which bought the snacks maker in 2014 from another investor, Arbor Investments.
A definitive agreement has been signed for Utz to buy the business for US$480m, subject to "post-closing purchase price adjustment" and regulatory approvals, but a deal is expected to close in December.
"The acquisition includes all rights to the On the Border trademarks for use in the manufacture, sale, and distribution of snack food products in the United States and certain other international markets," Pennsylvania-based Utz said in a statement today (12 November)
Utz said it plans to take the On the Border (OTB) brand into distribution areas where it is "under-penetrated, including grocery and convenience, and to increase marketing and innovation investments".
Dylan Lissette, the CEO of Utz, said: "This strategic acquisition will make Utz a significant competitor in the tortilla chip sub-category, where OTB holds the number three position, and also provides us with a meaningful position in salsa, queso, and dips.
"In combination with our small but growing premium Tortiyahs brand, the integration of the On the Border brand will continue to improve Utz's scale and product diversification, which are important success factors in salty snacks. This acquisition strengthens our competitive position, as well as our financial profile."
OTB adds to Utz's existing brand portfolio of Zapp's, Golden Flake Pork Skins, Good Health, Boulder Canyon, Tortiyahs and Hawaiian.
During the summer, Utz merged with New York-listed Collier Creek Holdings, described as a special purpose acquisition company set up by Roger Deromedi, a former chairman of Pinnacle Foods (now owned by Conagra Brands) and an ex-CEO of Kraft Foods.
Utz, snapped up the filled-pretzel brand H.K. Anderson from Conagra Brands in September and Illinois-based Kitchen Cooked early in 2020.
The Truco transaction represents an acquisition multiple of approximately 9.2 times based on Truco's estimated EBITDA of $50m for 2020, Utz said.
Shane Chambers, the CEO of Truco, added: "The Truco team is thrilled to be joining the Utz family of brands, and we are thankful to our partners at Insignia Capital for all of their support. On the Border is now one of the fastest-growing tortilla chip brands, and the fastest-growing dip brand in the category."
Utz said it will have around $1.3bn in total sales following completion of the OTB deal. It added that it expects Truco to post sales this year in the region of $195m, representing an approximate increase of 32% over 2019.