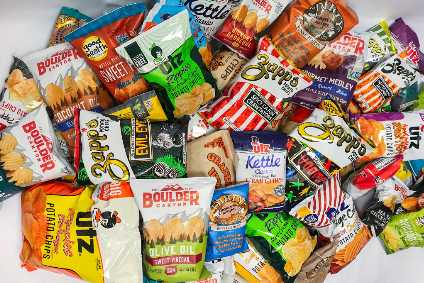 Utz Quality Foods is reportedly about to be acquired by a New York-based investment firm in a deal that values the US-based snack maker at US$1bn.
Talks are ongoing with Collier Creek Holdings, which describes itself as a special purpose acquisition company, and a deal could be finalised as soon as this month, according to sources quoted by Bloomberg who asked to not be identified.
Utz, located in Hanover, Pennsylvania, manufactures potato chips under brands such as Boulder Canyon and Golden Flake, and pretzels under the Bachman line. It claims to be the largest privately-led snack brand in the US.
New York-listed Collier was founded by former executives of asset-management company Blackstone Group Jason Giordano and Chinh Chu, according to Bloomberg. The third founder is former Pinnacle Foods chairman Roger Deromedi, the news agency said.
Talks between the two firms began before the outbreak of the coronavirus crisis, sources told Bloomberg, but no final decision has yet been made. Bloomberg said a representative for Collier declined to comment, while Utz had not responded to a request for comment.
Utz said it would not comment on market speculation when approached by just-food for confirmation of the proceedings, while this publication has yet to receive a reply from Collier Creek.
Late last year, UTZ struck a "merger" deal with US snacks peer Kitchen Cooked having earlier acquired the direct-store-delivery snacks assets of Conagra Brands formerly owned by Pinnacle Foods.