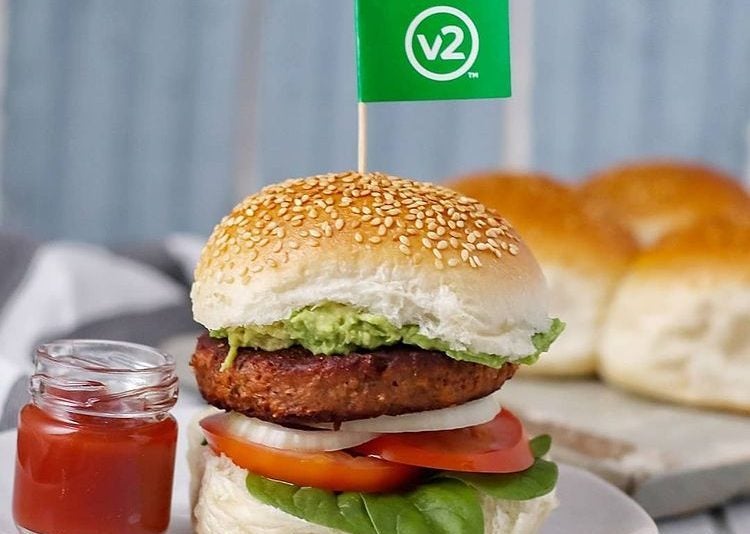 V2Food, the Australian plant-based meat group, has confirmed the departure of co-founder and CEO Nick Hazell and is reportedly set to close a factory two years after its opening.
Hazell, a former R&D director at Mars and PepsiCo, set up V2Food in 2019 with investment from backers Jack Cowin – the businessman behind Australian Burger King franchise Hungry Jack's – and Main Sequence Ventures, an arm of Australia's national science agency CSIRO. Since its founding, V2Food has raised more than AUD180m in funds.
Sydney-based V2Food has grown to supply retail and foodservice accounts including Hungry Jack's, Woolworths and Coles.
In a post on LinkedIn, Hazell said: "The last four years, founding and leading V2Food, have been some of the most worthwhile and exciting years of my life. I want to thank directors and investors, research partners CSIRO, UTS and many others who I partnered with and who share our audacious mission to feed the planet sustainably. And most of all I want to thank the amazing team I led at V2Food who I know will continue to do everything they can to grow an amazing Australian company that can feed the world's insatiable hunger for meat but make it sustainably from plants. It is now time to step down as CEO: V2 is in good hands."
A separate post from V2Food said chief operating officer Tim York had "taken on the position of CEO and will continue to drive the growth and success of the organisation".
Meanwhile, according to Australian media group ABC, V2Food is to close a factory in the New South Wales city of Wodonga.
The facility reportedly employed 30 people upon opening but now has just four.
According to ABC, Andrew May, chief growth officer at V2Food, said the factory's main responsibility was to make specific ingredients and these can now be made elsewhere.
"As far as continuity of supply, there'll be no impact to any of the products we currently sell," May was quoted as saying.
"Overall, whilst it's sad to close any facility, this shift will strengthen our position and allow us to respond to opportunities in the future as the alt-protein landscape continues to evolve at speed."