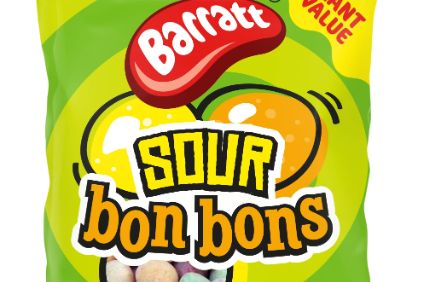 Ireland's Valeo Foods Group has added to its candy business with the acquisition of UK supplier Tangerine Confectionery from private-equity house Blackstone.
The deal, struck for an undisclosed sum, will see Tangerine brands including Barratt, Refreshers and Dip Dab join a Valeo confectionery range comprising brands such as Poppets and Fox's Glacier mints.
Blackstone acquired Tangerine from fellow private-equity firm Growth Capital Partners in 2011, snapping up a majority stake in the business, with management also investing in the confectioner.
The deal comes a year after Tangerine sold popcorn brand Butterkist to Germany's Intersnack, which has a sizeable presence in the UK market through local subsidiary KP Snacks.
Tangerine last filed accounts at the UK's Companies House in September 2017, submitting numbers for the year ending 31 December 2016, a period in which it still owned Butterkist.
In 2016, Tangerine generated a turnover of GBP139.3m (US$177.8m), down from GBP151.9m in 2015, amid pressure on its private-label business.
The company's operating profit reached GBP5.6m, compared to GBP11.1m the previous year, leading to a profit of GBP2.8m, versus GBP8.6m in 2015.
Valeo acquired Poppets and Fox's Glacier mints late last year when it bought the confectionery business of Finland's Raisio. The company paid Raisio EUR77m (then US$91.2m) for confectionery operations in the UK and the Czech Republic.
Valeo owns a range of brands within snacking and sweet treats, health and wellness, baking and meal ingredients, beverages and foodservice, including Balconi in Italy, Rowse in the UK, and Jacob's, Batchelors and Odlums in Ireland.