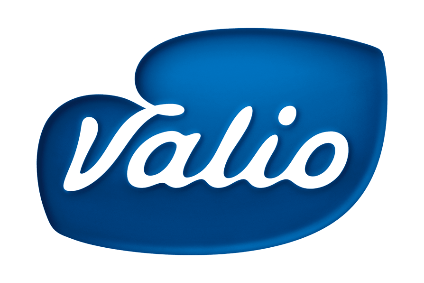 Finnish dairy cooperative Valio saw its sales fall by almost 5% in 2016 due to "poor" demand in Asia, an oversupply of milk in the EU and increasing competition.
Valio yesterday (16 June) reported a 4.7% decline in net sales to EUR1.64bn (US$1.83bn). Net sales fell by 5% in Finland and by 4% in international markets, the group revealed. Exports and international operations accounted for around 35% of net sales.
"The weakness of the dairy sector was primarily due to the imbalance in global markets," Valio said. "The Russian market remains inaccessible, demand in Asia continued to be poor, and the oversupply of milk in the EU is ongoing. The Finnish market is subject to fierce competition from imported products."
Valio's milk margin – sales less other costs excluding depreciation and the price paid for raw milk and loan interest – stood at EUR772m, down from EUR806m last year. The milk return fell to 36.1 cents a litre, versus 36.5 cents/litre a year earlier, while the price paid for raw milk stood at 38.1 cents/litre compared to 38.5 cents/litre last year.
Valio said it was able to pay a milk price above the European average thanks to its efforts to reduce operating expenses.
"The company's successful cost-savings programme also promoted Valio's ability to pay its owner-entrepreneurs a higher price for raw milk than the European average. In 2016, Valio reduced its costs in Finland by 6% compared with 2015 excluding the price paid for raw milk. We aim in line with Valio's owner strategy to keep the price paid for raw milk to the owners as stable and predictable as possible. In the rest of the EU, the fluctuation of the raw milk price has exceeded 12 cents/kg and the lowest recorded average price was close to 25 cents/kg. Valio's price paid in 2016 was 38.1 cents per litre," says dairy farmer Vesa Kaunisto, chairman of the board at Valio.
Looking to 2017, Valio said it is "seeking growth" by entering new markets. The dairy group did not provide further detail of its plans.