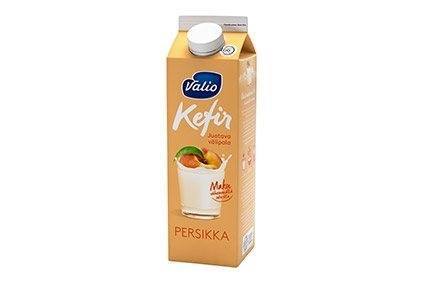 Finland-based dairy group Valio has launched a line of kefir drinks in its domestic market.
The drinks are available in three varieties – original, raspberry and peach. With sugar consumption in the spotlight in Finland, Valio touted the nutritional make-up of the drinks. It said the original, non-flavoured kefir contains no added sugar, with the two flavoured options including four grams of sugar per 100g.
Valio said kefir was "popular" in Russia and eastern Europe and pointed to the rising sales of the product in the US. The company said consumer interest in the fermented milk drink was growing in western Europe.