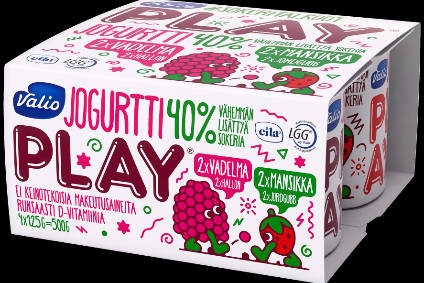 Finnish dairy group Valio has confirmed plans to build a plant to produce low-sugar yoghurt products.
A spokesperson for the group told just-food the new factory would be located in Riihimaki in southern Finland. It will manufacture yoghurts with less sugar, protein products and "other delicious snacks", the spokesperson said.
Products made will be sold in the domestic market as well as exported.
The plant will cost EUR170m (US$190m) to build and construction is expected to be complete in 2017, the spokesperson said.
The news builds on Valio's recent moves to add "healthier" products to its portfolio.
In February the firm launched a reduced sugar yoghurt and yoghurt puddings range aimed at children in Finland.
The move was part of Valio's commitment announced last year to halve the sugar levels in snack-type dairy products, particularly yoghurt, by 2020. At the time, Valio said it was responding to its consumer demand and growing its low-sugar snacks range.
—
Until 31 March, you can get 15 months of access to just-food.com for the price of 12 – and, along with giving you three months for free, you will also receive two exclusive research reports. Full details can be found here.