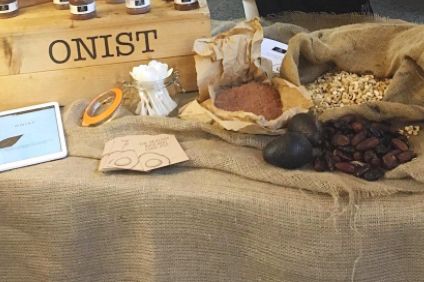 UK vegan food business VBites has acquired a stake in local start-up Onist for an undisclosed sum.
Onist, based in Burford, Oxfordshire, is also a vegan food producer founded by Mary Lynch. Just two years old, the company makes a range of high-fibre avocado snack pots which are sold in the UK by retailers including Selfridges and Whole Foods, and in the US.
VBites, run by activist-entrepreneur Heather Mills, has acquired the stake – the size of which is also undisclosed – via its VBites Ventures arm.
Mills said: "Though Onist's products are excellent, it is their aligned drive, dedication and charity aspect that make it an ideal investment to help scale. We look forward to working with Mary and her team to show that good business can also be good for everyone on the planet."
Onist's Lynch said: "Heather was the investor and business partner we have been searching for. She has a fantastic vision, enormous infrastructure and she, like me, believes that the future of business is purpose-driven.
"The avocado pots are fantastic and very popular but there is still a huge amount of mysticism around what a healthy diet actually looks like. Onist is here to be the no crap, no fads answer to healthy eating on the go."
Lynch was previously the senior nutritionist at celebrity chef Jamie Oliver's business.
Earlier this month, VBites announced it was acquiring its third UK factory, the former Procter & Gamble facility at Newcastle in England's north east.