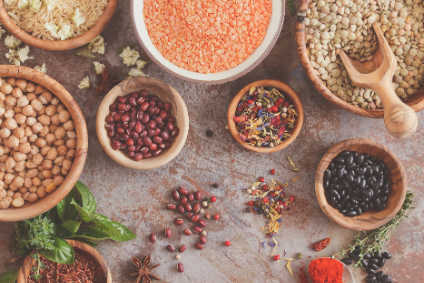 Vegetarian Express, a supplier of plant-based ingredients and distributor of food brands to the UK foodservice sector, has sold a controlling stake in the business to private-equity firm Bridges Ventures.
Watford-based Vegetarian Express supplies ingredients including tofu, quinoa, nuts and spices. The brands Vegetarian Express distribute to foodservice operators include Kikkoman soy sauce, Tyrrells crisps and Blue Diamond almonds.
The company, set up in 1987, generates annual turnover of "just under" GBP10m (US$12.4m) a year, Bridges Ventures told just-food.
Vegetarian Express founder David Jonas will remain an investor in the business, alongside current co-shareholder Will Matier.
Tim Kelly, a former COO at the UK food group Premier Foods plc, will become the new executive chairman of Vegetarian Express. Kelly will also own a stake in the business. He said: "VE has built a really strong platform as the go-to supplier of high-quality plant-based food ingredients. Bridges has a proven track record of helping businesses like VE to scale, in a way that amplifies their impact, so they're a perfect partner for our next phase of growth."
Oliver Wyncoll, a partner at Bridges Ventures, said the private-equity firm could work with its fellow shareholders in Vegetarian Express to "accelerate the growth of the business in the coming years". He added: "We all believe in the benefits of plant-based products – which are growing in popularity as consumers make more informed health and environmental choices – and VE has the best range available. It's a great example of a business whose impact will increase in lock-step with its growth."