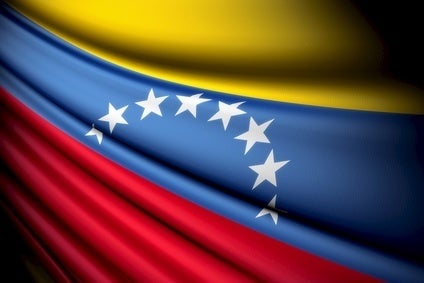 A distribution centre serving a number of international food and beverage companies – including Nestle, PepsiCo, The Coca Cola Co. and Cargil – and owned by local food giant Empresas Polar has been seized by the Venezuelan authorities.
The seizure, which took place last Wednesday (29 July), follows an order issued by a court in Caracas and was carried out by the Ministry of Housing to make way for public housing in the area.
The facility was owned by Empresas Polar. In a statement, the company said that the distribution centre provides food and beverages to the metropolitan area of Caracas, Vargas and Miranda. The seizure will affect deliveries to 19 municipalities in these regions, Empresas Polar suggested.
Director of Empresas Polar, Manuel Felipe Larrazabal, commented: "We ask that this measure be reconsidered, given that these are very active work centres, where logistics service is provided to supply the capital and neighbouring states. We do not question the desire to build houses, which are so necessary, but we wonder [whether this policy should] affect active industrial facilities."
Empresas Polar revealed that its legal representatives are in talks with the Ministry of Housing in order to ascertain "precisely the extent of the action" and "take corresponding defence" actions.
A spokesperson for Nestle confirmed that the company operated a DSD operation for its confectionery brands at the location as well as a cross docking operation, carried out by a third party logistics provider, for Nestle Venezuela's food and beverage business. Approximately 10% of Nestle Venezuela's food, drinks and confectionery distribution went through the site, where the company employed 70 people.
"Distribution out of this site covers western Caracas, Vargas State and parts of western Miranda State," the spokesperson revealed. "Nestle will be ceasing operations out of this site immediately. The employees will be relocated to other facilities to support the changes in the operation. Nestle Venezuela is taking all of the necessary measures to reorganise its logistics network in order to cause the least possible impact on the process of distribution of our products."
PepsiCo did not respond to requests for comment.
This latest setback comes as a further signal of the risks associated with operating in the volatile Venezuelan market, where hyperinflation has left food makers reeling. Italian dairy giant Parmalat revealed yesterday that uncertainty in Venezuela is likely to weigh on its full year results, while the likes of PepsiCo, Del Monte and BRF have also flagged issues in the market. Domestic firms are also struggling in Venezuela, with currency controls, supply shortages and strict import restrictions limiting access to raw materials for companies manufacturing in the country.
Click here for our analysis of the challenges facing Venezuela's food sector.